If you're a Texas renter, you probably worry about how fire can quickly destroy your home and belongings. Even if you don't own it – it's still your home. That's why getting affordable renters insurance should be number one your priority list as a Dallas area renter.
But when the unexpected happens, will renters insurance cover everything? What kinds of exclusions should you look for when reading your policy?
This article explains the most common things that renters insurance does and doesn't cover after a fire so that you can be prepared, both when buying a policy and getting through the aftermath of a fire.
What Does Renters Insurance Cover after a Fire in Texas?
After your home burns down, your renters insurance coverage will kick in to cover the cost of repairing or replacing any possessions that were damaged or destroyed. Renters insurance does not cover damage to your home's structure. That would be covered under your landlord's insurance.
Three major things that renters insurance covers after a fire are:
Damage or destruction to your belongings
Smoke damage
Alternative lodging costs
Let's take a look at each of these three situations and see how affordable renters insurance helps cover them.
1. Accidental Damage
Many people wonder if renters insurance would cover a claim if you caused the fire to happen. If you accidentally cause a fire — for instance, by knocking over a candle or grilling too close to your house — then renters insurance would cover the damage.
Keep in mind that just like with car insurance, no renters insurance policy will cover damage that you intentionally cause. Texas takes insurance fraud very seriously, and insurance companies have sophisticated ways to detect fraudulent claims. If you're caught lying about a renters insurance claim, you can face felony charges and jail time.
2. Smoke Damage
Fires are destructive enough on their own, but smoke can be just as devastating to your possessions. Smoke from even a small fire can fill your entire house and get into any porous materials like clothes, furniture, artwork and electronics. While some things can be professionally cleaned to remove smoke, other things will need to be replaced entirely.
Fortunately, renters insurance policies cover damage from smoke and ash. Damage to your home's structure (walls, panels, and wall-to-wall carpeting) will come out of your landlord's dwellings coverage. Damage to portable possessions (area rugs, electronics, curtains, and clothes) will come out of your policy's contents coverage.
3. Alternative Lodging Costs
Sometimes, a house fire can make your entire rental home unlivable. Even a small kitchen fire might make it impossible to do essential tasks like cooking and storing food. You'll need to stay somewhere else in Dallas while your rental home is repaired and cleaned after the fire, which could mean paying for hotels and restaurant meals for weeks.
The good news is that many renters insurance policies provide special coverage, called loss-of-use coverage, to pay for your food and lodging expenses until you can move back into your home.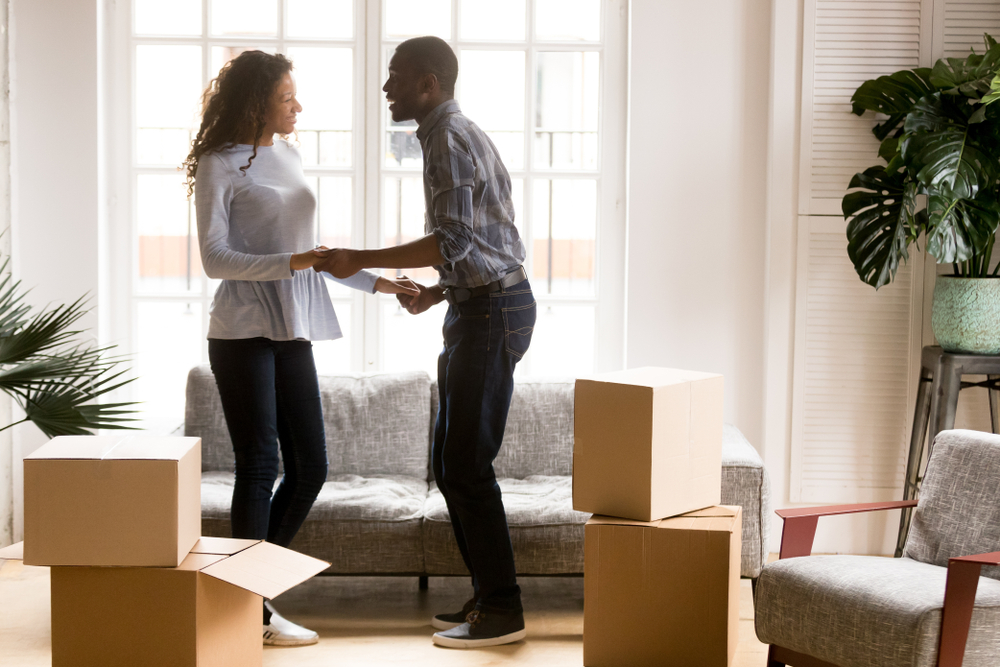 What Does Renters Insurance NOT Cover After a Fire in Texas?
While affordable renters insurance can go a long way toward protecting your property, it doesn't always cover everything. Most basic rental insurance policies will not cover:
Full replacement costs for your possessions
Damage to high-value items
Damage to your car or motorcycle
Fortunately, there's also good news here. In some cases, insurance companies are able to cover these situations if you ask them to adjust your renters insurance policy. You may have to pay a higher premium, but the benefit of the added protection is almost always worth the cost.
Let's explore each of these three situations in detail.
1. Full Replacement Costs for Your Possessions
Most people with renters insurance expect the insurance company to fully cover the purchase price of their possessions, or the replacement cost value (RCV). But in most cases, your rental insurance policy will cover the actual cash value (ACV) instead.
What's the difference between RCV and ACV? Imagine that you buy a brand-new TV for $700 today. Two years later, the TV is destroyed in a fire. Chances are that your two-year-old TV won't be worth anything near what is was two years ago. This is the actual cash value. On the other hand, the replacement cost value would be the cost to buy a new, identical TV today.
The good news is that insurance companies do offer RCV coverage, which will fully cover the cost of replacing all your possessions. As you shop around for renters insurance, be sure to ask about RCV coverage.
2. Damage to High-Value Items
Renters insurance typically doesn't cover high-value items such as:
Very expensive Jewelry
Antiques
Art and musical instruments
Firearms
Medical devices
Collectibles
If you keep any of these items in your home, you'll need to get extra insurance coverage to protect them if they're damaged or destroyed in a house fire. Luckily, most insurance companies offer coverage for high-value items. Make sure to get your items professionally appraised so that you have the best insurance coverage.
3. Damage to Your Car or Motorcycle
Automobiles and motorcycles won't be covered by renters insurance, even if your vehicle was parked in your Dallas garage during the fire. To best protect your car or motorcycle, be sure to have car or motorcycle insurance with comprehensive coverage, which covers damage from fire, vandalism, and natural disasters. You can even save some money on your policies by bundling insurance.
Every Texas Renter Should Have Affordable Renters Insurance
No one deserves to go through a house fire. But if you want to be prepared for the unexpected, you need renters insurance to protect you, your family, and your belongings. That's why so many Texas renters turn to Baja Auto Insurance for affordable rental insurance. All it takes is a few minutes for a fast and free online renters insurance quote. Or you can visit one of our offices in person or give us a call at (800) 401-6870.