Renters all over Dallas are facing the same question: is cheap renters insurance worth the cost?
The answer is yes, it is worth it. If renters insurance seems overly intricate, it's because renters insurance is designed to help you in a variety of complex situations, from house fires to theft while traveling.
In fact, most Dallas renters insurance policies are so flexible that they can protect you and your property in situations that you may not have even considered. Remember, renter's policies typically cost pennies a day for invaluable protection.
How Can Cheap Renters Insurance Help Dallas Renters?
Here are ten common problems that a cheap renters insurance policy could help solve, giving you more peace of mind. 
1. You Want to Make a Bad Situation Less Stressful
No one wants to think about losing their home or their belongings. But while fires, theft, and natural disasters are rare, they're not impossible. And when they do happen, the victims they leave behind suddenly find themselves in an impossible situation: having to make sound financial decisions about how to move forward after a traumatic experience.
Renters insurance helps people with half of the equation. While insurance can't take away the pain and trauma of losing your home, renters insurance can help by taking care of immediate practical issues such as replacing your belongings and helping you find a new place to live temporarily.
By taking out a renters insurance policy now, you're saving yourself a lot of potential emotional and financial stress later when you'll need as much support as you can get.
2. You Live in a High-Disaster Area Like Dallas
Since the 1980s, the U.S. has suffered over $2.1 trillion in damage from natural disasters — over $51 billion per year.
Most people are much closer than they think to a potential natural disaster. Hurricanes, floods, severe thunderstorms, ice, hailstorms, and fires are just a few examples of natural disasters that could affect Dallas renters. Unfortunately, when a natural disaster hits, it's impossible to sue nature — disaster victims are often on their own to rebuild their lives and recover what they can.
With renters insurance, you don't have to worry about what will happen to your belongings if a natural disaster is about to strike. Instead, you can focus on what's important: getting yourself and your family to safety. The insurance company will handle the rest and help you get your life back together afterward.
3. You Live in a High-Crime, Urban Area
Theft and burglary are an unfortunate facts of life. No matter how much sophisticated technology people use to secure their homes, burglars always seem to find a way to stay ahead of the curve. In major urban areas like Dallas, this means that security systems alone don't provide maximum protection.
For complete protection from burglary, it's important to think about what to do when someone does break into your rental home. For most people, that means a huge and sudden financial loss. Fortunately, all it takes is a cheap renters insurance policy to help minimize the monetary impact and give yourself peace of mind.
By combining a robust home security system with an effective renters insurance policy, you're doing the most you can to protect yourself, your family, and your valuable possessions from all the trauma that comes with theft and financial loss.
4. You're a Collector
It's amazing what people collect. From postage stamps to Pogs, collections can be a great source of pride and accomplishment. But they also pose a risk: a collection that took years to build up could be wiped out overnight in a fire, theft, or even with a burst pipe. While it's impossible to replace the sentimental value of a collection, renters insurance could help you get back the monetary value of your collection and have a fresh start.
Just keep in mind that most renters insurance policies don't automatically cover collectors' items, jewelry, and other high-value items. If you're a collector, talk to your insurance company about protecting your special collection with a cheap renters insurance policy that fits your needs.
5. You Live in a Very Old or Very New Building
Dallas has its share of older apartment homes. While these buildings aren't nearly as old as homes in other cities, they still suffer from the same universal problems, such as leaky pipes, outdated electrical systems, and even structural issues. This makes older homes especially prone to fire, water damage, and other incidents that could quickly damage your most valuable possessions.
At the same time, brand-new apartment buildings come with their own problems. In fact, it's not uncommon for fundamental building problems to come to light during the first few years after construction. Tenants in new buildings often have to deal with the same electrical problems, leaks, falling material, and drainage problems that most people associate with older homes.
While landlords can be held legally responsible for fixing serious problems immediately, it could take months or years to get a final judgment in your favor. Meanwhile, you're on the hook to replace your belongings and find a new place to live — all by yourself.
Renters insurance speeds up the whole process and helps you get back on your feet in no time and without waiting for the courts to decide who's responsible for the damage.
6. You Live Far Away from Family
Suppose that you need to leave your home for a few days or even a few weeks. Perhaps the landlord needs to make emergency repairs, your apartment building needs to be fumigated, or there was a recent fire. Where would you go if you don't live near close relatives or if you have a large family?
For most people, staying in a hotel for that long is simply too expensive. But renters insurance can provide a solution. Renters insurance policies with loss of use coverage will reimburse you when your home is temporarily unlivable. You won't have to worry about the cost of a hotel, restaurants, pet boarding fees, or grocery bills — saving you thousands of dollars and minimizing disruption for you and your family. It's yet another way that renters insurance can step in to save you money.
7. You Keep Your Work Tools at Home
Let's face it: most of us could survive without the big TV or video game console. But some electronics are much more important, especially when we need them to make a living. Anyone who works from home or as a freelancer knows that laptops and toolboxes are more than objects. They're major professional investments that help people earn money. If they're destroyed or stolen, they can set someone back hundreds or thousands of dollars — not to mention that without the proper tools, a person can be cut off from their primary source of income.
With renters insurance, you don't have to worry about the safety of your most important tools, electronics, and other critical assets. Your policy will help you quickly replace lost items and get you back on track to normality as soon as possible.
8. You Don't Want to Lose Your Belongings When You Travel
When most people think of renters insurance coverage, they think of protecting just their belongings in the rental home. But the more accurate way to think of renters insurance is protection for your belongings, even when they leave your home and even when you travel.
Renters insurance not only protects your possessions in the case of a burglary but also protects them when they're stolen at the airport or the coffee shop down the street.
Renters insurance can even help you when someone breaks into your car. Remember that auto insurance covers only vehicle-related incidents. So, if someone breaks your car window to steal a phone or laptop, your comprehensive auto insurance will help cover the cost to replace the window. But it's renters insurance that will help you replace the items that were actually stolen.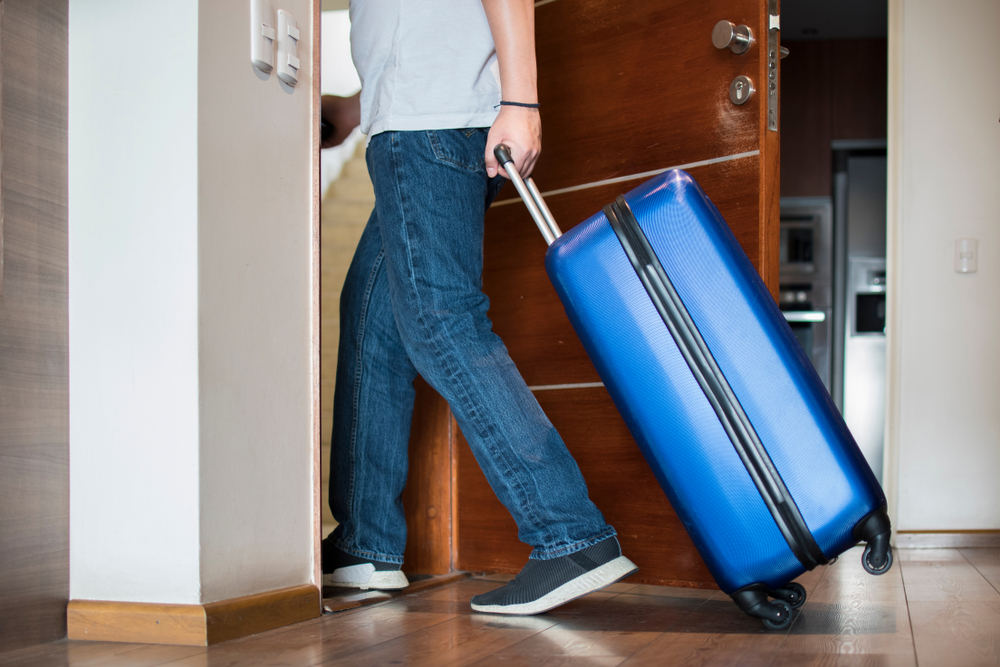 9. You Don't Want to Pay for Someone's Medical Bills
What happens if a visitor gets injured in your rental home? Your landlord's insurance policy only covers property damage, which means that you could be on the hook to cover someone's medical bills if they get hurt while in your home and successfully sue you for damages.
Fortunately for Dallas renters, there's an easy way to protect yourself. It's a little-known fact that most renters insurance policies include liability coverage, which covers medical bills when visitors get injured while in your home. And if you get sued in court, liability renters insurance can also help cover your legal bills, which can run into the tens of thousands of dollars.
10. You Want to Save Money
While you don't need renters insurance in Dallas, it's essentially an investment. By taking the time to carefully select the renters insurance policy that fits your needs, you're avoiding future stress and expense when the unexpected happens.
As you decide whether to take out a renters insurance policy, ask yourself, "If my rental home and all my belongings disappeared in one day, could I afford to replace everything? Could I afford to stay in a hotel until I found a new home?" If the answer to either question is "no," then you can't afford not to have a renters insurance policy.
Where Can Dallas Renters Find Cheap Renters Insurance?
Renters all over Dallas and Fort Worth look to Baja Auto Insurance for the best cheap renters insurance to help protect their families and their belongings and give themselves peace of mind.
Baja Auto Insurance offers exclusive discounts when you bundle your renters insurance with an auto insurance policy. All it takes is a few minutes to get started with an online quote for renters insurance, or feel free to connect with us in person at one of our Dallas offices or on the phone at (800) 401 6870.