Anyone living in Texas knows that during hurricane season, from June 1-November 30, hurricanes are a constant threat. And if you already have an active renters insurance policy or are shopping around for one, then you'll be eager to know whether and how renters insurance covers hurricane and flood damage.
The short answer is yes—most renters insurance policies cover damage caused by hurricanes. But your level of protection from a hurricane depends on a few factors, including the type of hurricane damage sustained and the type of renters insurance policy you have.
When Does a Storm Become a Hurricane?
Storms happen all the time in Texas, but hurricanes come less frequently. For the purposes of insurance coverage, a hurricane event happens only when the National Hurricane Center makes an official announcement.
Does Renters Insurance Cover Hurricane and Flood Damage?
If you're looking through your renters insurance policy, chances are that you won't see hurricanes explicitly mentioned. That's because most renters insurance policies cover specific types of damage or perils rather than types of storms. Depending on the type of renters insurance coverage you have, you might be protected from all hurricane damage or some types of damage caused by a hurricane.
First, let's take a look at the types of damage that a hurricane can cause.
Wind Damage
Even the weakest hurricanes have sustained wind speeds of more than 74 mph (119 kph), which can be enough to destroy mobile homes, blow away roof tiles, and damage the structure of a house. This can lead to sudden cracks and tears in your rental home that put you and your possessions at risk.
Flooding
With every hurricane comes a storm surge, which is an abnormal rise in the seawater level due to hurricane winds pushing water away from the storm center and onto the shore. Storm surges are the primary cause of flooding when a hurricane makes landfall.
Even in areas not directly on the coast, the sheer amount of rain during a hurricane often overwhelms drainage systems. Floodwater, especially seawater, can damage and destroy anything and everything in your rental home, from furniture to appliances to sensitive electronics.
Falling and Moving Objects
Needless to say, the severe winds and flooding from a hurricane are enough to bring down trees and powerlines as well as move even the sturdiest vehicles and mobile homes. Your rental house can sustain damage to its walls, windows, and roof from flying debris, which can then enter your home and damage your possessions. And once your house's exterior is damaged during a hurricane, there's the possibility of further water damage as heavy rain enters your home.
Electrical Damage
It's no surprise that hurricanes and other storms can cause power outages. But whether the outage lasts just a few seconds, several hours, or several days, you can expect a power surge once the electricity is back on. That's because when power is restored, electrical current rushes to fill the "empty space" in the power lines. It's this brief but powerful surge in electric current that can damage anything connected to a power outlet.
Fire Damage
Just because hurricanes bring a lot of rain doesn't mean your home is safe from fire damage. Lightning and electrical surges can cause fires even during the strongest storm. In fact, fires that start during a hurricane can be particularly devastating because fire departments often take much longer to arrive and put out fires, that is, if they can reach the fire at all.
What Does Your Renters Insurance Cover During a Hurricane?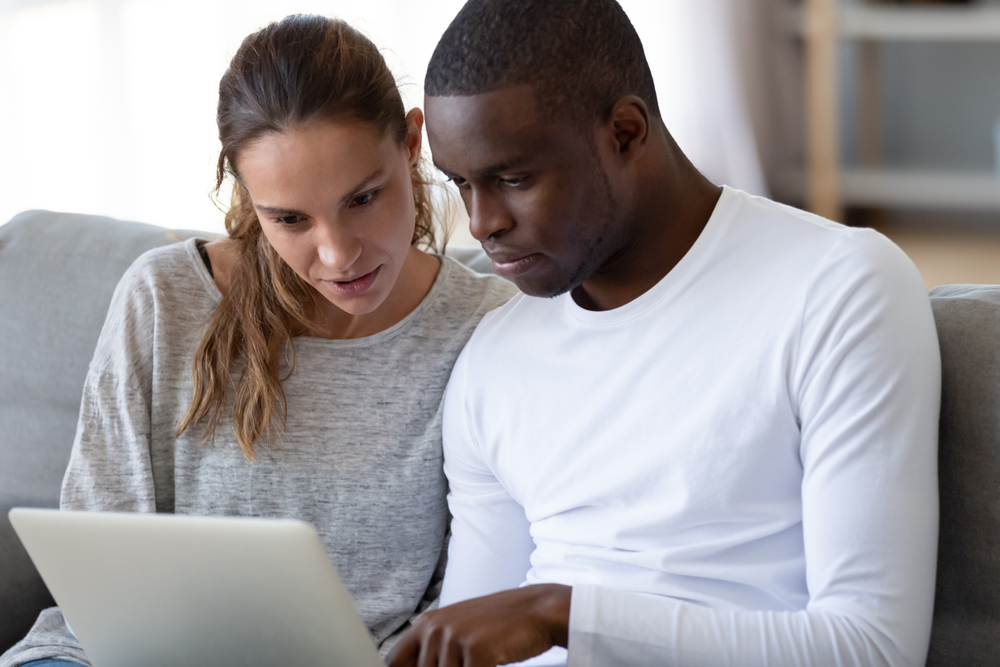 Now that you understand how hurricanes can damage your home, the question remains: what kind of hurricane and flood damage does renters insurance cover? The answer depends on your type of renters insurance coverage.
Named Perils Renters Insurance
Most renters insurance policies are named perils policies, which means that the insurance policy covers an event or situation that is specifically mentioned in the policy.
If you're looking through your existing renters insurance policy or shopping around for quotes, here are common named perils that you should look for:
Falling objects
Windstorm or hail
Lightning or fire
Accidental discharge or overflow of water or steam
Burst pipes
Damage from short-circuiting
Theft
Explosion
Smoke
Mold caused by another covered peril
Remember that the peril must be included in the policy for you to be covered. For example, suppose your named perils policy includes windstorm damage coverage but not falling objects coverage. In that case, your insurance company will cover you if your home is directly affected by strong hurricane winds, but not if a tree falls onto your house during the hurricane.
Open Perils Renters Insurance
While open perils coverage is more common with homeowners insurance, some renters insurance policies do provide open perils coverage. In an open perils renters insurance policy, the insurance company covers any and all types of damage unless it is specifically listed as excluded in the policy. Therefore, open perils policies tend to provide much more comprehensive coverage than named perils policies, especially during hurricanes, which cause damage in so many different ways.
Is Flood Damage Covered by Renters Insurance?
Whether you opt for a named perils or open perils renters insurance policy, most base policies exclude flood damage caused by hurricanes and other natural disasters (as opposed to flooding from appliances and pipe damage, which is usually included in a policy). This is unlike comprehensive car insurance, which usually does cover flood damage. But the good news is that flood damage can be covered by your renters insurance policy if you talk to your insurance company about adding flood coverage to your policy.
In addition to flood damage, damage caused by backed-up sewage systems is commonly excluded from basic renters insurance policy. Talk to your insurance company about including coverage for this kind of damage, which is common during hurricanes.
Are You Protected From the Next Hurricane?
Hurricanes are becoming more common and more intense in the Gulf, and Texans are preparing for the worst. That's why so many people turn to Baja Insurance for affordable renters insurance in Texas. Give yourself peace of mind by getting a free online quote for renters insurance. You can also visit one of our offices in person or give us a call at (800) 401-6870.