If you're shopping around for auto insurance in Texas, you're probably wondering how to make sense of all the coverage options, including full coverage auto insurance.
But what does full coverage insurance actually mean, and is it possible to find cheap full coverage insurance in Texas?
What is Full Coverage Insurance in Texas? 
Full coverage insurance is actually a bundle of several types of car insurance, including liability, collision and comprehensive. Full coverage is a term coined to describe the type of car insurance you are typically required to buy on a financed vehicle. Lenders want to make sure their investment is covered if you happen to wreck or damage it before it is paid off. So, they want you to carry collision insurance and comprehensive insurance. These are typically optional coverages except when the vehicle is financed – then they become mandatory coverages.
And, of course, liability – the third part of the full coverage package – is always required by the state.
For Texas drivers, full coverage insurance typically includes the following:
State-required minimum auto insurance in Texas, which includes bodily injury liability and property damage liability coverage 
Collision insurance and comprehensive coverage 
In Texas, car insurance policies will automatically include two other types of coverage:
Uninsured/underinsured motorist coverage (UM/UIM)
Personal Injury Protection (PIP)
These last two forms of insurance may be waived in writing by the consumer, although there are very good reasons to keep them if you want to have what might be considered full protection. We'll explain those reasons further down. There are some other optional types of car insurance we'll look at as well that a driver may want to add.
Let's explore each of these components that make up full coverage insurance in Texas.
State-Required Minimum Insurance (Liability Coverage) in Texas
Like in most states, all Texas drivers must have auto liability insurance. The minimum coverage is:
$30,000 in bodily injury liability (per person) 
$60,000 in bodily injury liability (per accident) 
$25,000 in property damage liability 
If you're at fault for an accident, other drivers and passengers can make a claim with your liability insurance company. Bodily injury liability covers medical bills and funeral expenses, while property damage liability covers costs to repair or replace other cars, fences, or other property that you damaged in an accident.
Since liability insurance is legally required, it will always be part of your full coverage insurance in Texas. However, you might want to consider increasing your liability limits in Texas in order to be better protected. The required $25,000 of property damage liability isn't going to go far if someone's car is totaled. Likewise, $30,000 in bodily injury goes fast when someone is in the hospital because of a wreck you caused. Whatever is left over will be coming out of your pocket – or you could get sued for the rest.
Collision Insurance and Comprehensive Coverage in Texas
Collision insurance and comprehensive coverage in Texas work similarly. Both will help cover the cost of repairing damage to your car or replacing it if it's a total loss. You can make a claim no matter who's at fault.
Collision insurance covers car damage while someone is driving it and gets in an accident with another vehicle an object, such as a fence, or has a single-car rollover. If you're involved in an accident with another moving car or a stationary object such as a tree or parked car, then collision insurance kicks in.
Comprehensive insurance, on the other hand, covers car damage when your car damaged by what is considered a non-collision incident. Theft, vandalism, animals and damage from natural disasters, such as hail and fire, are covered by comprehensive insurance.
Along with the required liability car insurance, these two coverages are what your lender will require.
Personal Injury Protection (PIP) in Texas
Personal Injury Protection (PIP) insurance covers your medical bills and lost wages if you're involved in a car accident, no matter who's at fault.
Keep in mind that if you're at fault for an accident, your liability insurance won't cover you, and you won't be able to make a claim with the other driver's liability insurance. This means you'll be on the hook for paying your own medical bills. That's why PIP coverage in Texas is so important.
Technically, PIP coverage is mandatory in Texas, and insurance companies must offer coverage as part of your overall insurance quote. However, Texas drivers can choose to waive PIP coverage if they want to.
Do I Need PIP Coverage in Texas if I Have Health Insurance? 
A lot of Texas drivers believe that they don't need PIP coverage if they already have health insurance. But there are a few reasons why PIP coverage is still a good option for your full coverage insurance in Texas.
First, PIP coverage includes compensation for lost wages due to a car accident injury, something that no health insurance plan offers. Unless you're involved in a car accident during work, there's really no quick way to recover lost wages unless you have PIP insurance.
Second, PIP coverage extends to any passengers in your car at the time of the accident. Since health insurance only covers individuals, PIP offers an additional blanket of financial protection after a car accident, no matter who's at fault.
Uninsured/Underinsured Motorist Coverage in Texas
Driving without insurance in Texas can get you into a lot of trouble, but unfortunately, some drivers still do it. So, what happens if an uninsured driver is at fault for a car accident?
While an uninsured driver will certainly face fines and SR-22 requirements, that doesn't help you much. The bad news is that you're only real recourse is to sue the driver, which could take months or even years – if you ever see any relief. In the meantime, you're stuck covering your own medical bills and car repair costs — unless, of course, you have uninsured motorist coverage.
Uninsured motorist coverage (UM) is a special type of insurance that protects you when the other driver doesn't have insurance and is at fault for an accident. It also protects you and your car if you're involved in a hit-and-run.
Underinsured motorist coverage (UIM) works a little differently. Insurance limits for Texas liability coverage are woefully inadequate for many accidents. If all you carry is the bare minimum required, you may be considered an underinsured motorist. UIM helps cover your remaining bills if another driver is at fault for an accident but has run up against their insurance policy limits.
For the cost of UM in Texas, it is well worth shelling out for this protection!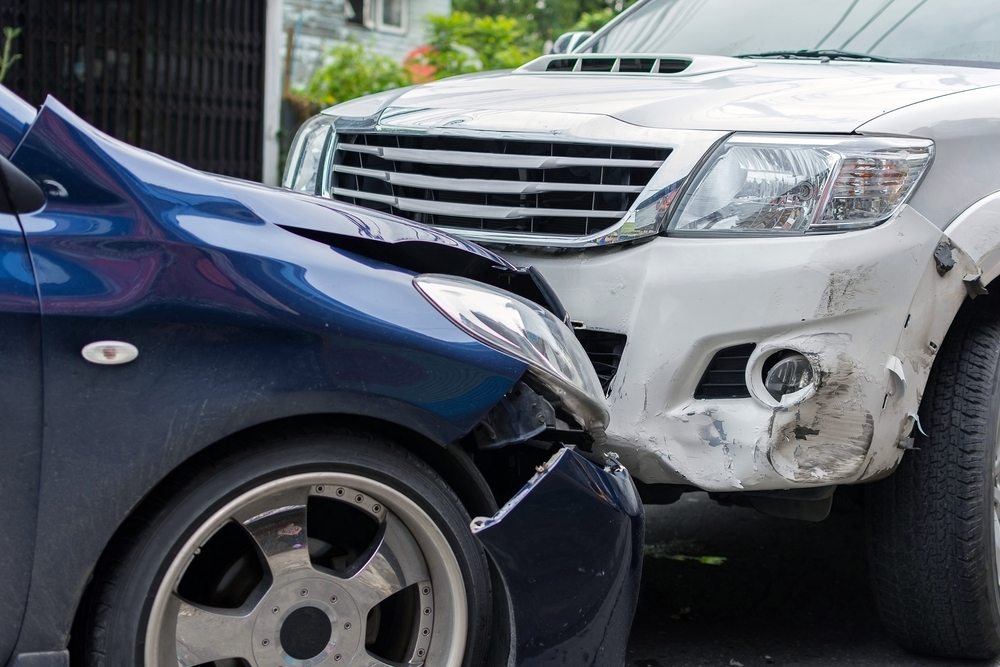 Is Full Coverage Insurance in Texas Mandatory? 
In Texas, the only legally required auto insurance is liability coverage (bodily injury liability and property damage liability). Insurance companies are also required to offer you PIP coverage and uninsured motorist coverage, but drivers can opt out of these in Texas.
However, if you lease or finance your car, then the financing company may have additional insurance coverage requirements in their contract — typically collision and comprehensive. If you don't meet your contractual requirements be buying insurance, then the financing company usually has the legal right to purchase a policy for you and charge you for the premium.
Needless to say, the financing company will be less interested in finding the best deal. So, if you're looking for cheap full coverage insurance in Texas, it's better to be proactive and shop for quotes yourself.
Additional Types of Texas Auto Coverage Insurance Options 
Now that you know the most common types of insurance coverage insurance in Texas, let's look at some of the less common types, which include:
Medical payments coverage (MedPay) 
GAP coverage 
Renters/homeowners insurance 
Roadside Assistance 
Depending on your personal situation, it might make sense to include one or more of these coverages as part of your Texas full coverage insurance.
On the surface, MedPay works a lot like PIP. It helps cover your own medical bills if you're involved in a car accident. And, like PIP, MedPay is a type of no-fault coverage, meaning that you can make a claim no matter who's at fault for the accident. However, there are a couple of major differences between MedPay and PIP coverage in Texas.
First, MedPay coverage is limited to medical bills only. Unlike PIP, MedPay won't compensate you for lost wages. While this might make MedPay less attractive than PIP, the more limited coverage means that MedPay is less expensive, which is perfect for people looking to lower their car insurance premiums while having full medical coverage.
Second, unlike PIP, MedPay is not mandatory in Texas, meaning that insurance companies aren't required to offer it. That said, most auto insurance companies do offer MedPay coverage if you ask for it.
Gap insurance is handy if your vehicle is stolen or totaled and you still owe more on it than it is actually worth. Gap pays the difference.
Suppose that you take out an auto loan to get a brand-new car. Unfortunately, you're involved in a serious accident that totals your car just a few months later. Chances are that the scrap value of your totaled car will be much less than what you still owe in car payments. That difference is known as the "gap value," and you'll still be on the hook to pay off the gap value.
Gap coverage will pay the leasing or financing company the gap value so that you no longer have to worry about paying off your loan on a car that's worth less than what you owe. You can now focus on shopping for a new car and taking out a new car loan with better credit.
If you finance or lease your car, then gap coverage should be part of your full coverage insurance in Texas. When you've paid off enough of your loan so that your outstanding balance is less than the value of your car, then you can get in touch with your insurance company to remove the gap coverage.
Roadside Assistance in Texas
Roadside assistance in Texas is fairly inexpensive and can be a lifesaver if you get stranded on the side of the road, in a parking lot – even in your own driveway. With cheap roadside assistance in Texas, you simply call a number and a professional comes to your location to help you in a variety of ways, including:
Flat tire 
Ran out of gas (got a teenager driving your vehicle?) 
Locked your keys in the car 
Overheated radiator 
If you've got a young driver in the house, roadside assistance can take a lot of stress off if there's a problem after dark. In any case, roadside assistance is definitely something worth looking into for a full coverage package.
How Renters Insurance or Home Insurance Can Help Texas Drivers 
We know what you're thinking: What does renters insurance and home insurance have to do with full coverage insurance in Texas? As it turns out, these types of insurance policies can help fully cover you in case your car is stolen.
Comprehensive car insurance in Texas will cover you for the loss of your car if it's stolen. However, comprehensive coverage is limited only to the vehicle itself. If someone steals your car, comprehensive auto insurance will not cover:
Personal belongings that happened to be in your vehicle when it was stolen, such as laptops, cell phones, or work tools.
Anything that's not permanently installed, even if it stays in your car, such as portable satellite radios and GPS navigation.
Anything that wasn't installed by the original carmaker, including custom radios, speakers, and amplifiers.
The same limitations apply when your car isn't stolen. If someone breaks your car window to steal your laptop, your comprehensive auto insurance will only car the cost of replacing your window.
Luckily, there's good news: your homeowners or renters insurance policy usually will cover your possessions even when they're stolen outside the home. It's just one more reason why Texas home insurance and renters insurance are such a good idea to have.
Find Cheap Full Coverage Auto Insurance in Texas 
The best way to protect your car and your loved ones is to get full coverage insurance. And cheap full coverage in Texas is easier to find than you think. At Baja Auto Insurance, we help Texas drivers find the right insurance coverage at an affordable price. All it takes is a few minutes for a cheap full coverage car insurance quote online in Texas. Or you can visit one of our offices in person or give us a call at (800) 401-6870.