Even for those who have lived in Texas their whole lives, there is something special about driving through Dallas. However, you're going to need good insurance, and thrifty drivers will want to find cheap car insurance in Dallas.
However, finding that cheap car insurance may be easier said than done. The average Dallas driver doesn't know which factors affect their insurance cost and the easy steps they can take to reduce that cost.
Ask About Discounts to Get Cheap Car Insurance In Dallas
Every car insurance company offers special discounts for different things. This may include discounts for being a good student or having a safe driving record. In fact, you may qualify for a good discount and not even know it.
It's always worth asking your current insurance carrier about any discounts that may apply to you. And when you are shopping around for a new insurance company, you should ask upfront about the best discounts they have to offer.
Inquire About Insurance Bundles
When it comes to getting cheap car insurance, you have to worry about so much more than your own vehicle. You may also need to worry about getting insurance for your partner or your children. And, of course, anyone who owns a home will need to have that home insured.
That's the bad news. The good news is that one of the easiest ways to save money on car insurance in Dallas is to bundle some packages together. For example, it will be cheaper to insure two vehicles under the same policy than separately. And if you find an insurance carrier that can take care of multiple insurance needs, you can ultimately save a lot of time and money.
Consider A Higher Deductible
Many drivers want to keep a similar policy to the one they already have. But if you're willing to make changes to your usual policy, you can walk away with some major savings.
For example, your deductible plays a major role in how much you pay for your monthly premium. A lower deductible means you have to pay less out of pocket if you are in an accident. Otherwise, though, a lower deductible leads to a higher insurance premium each and every month.
If you have a very safe driving history, you should tell the insurance carrier you are willing to consider a higher deductible. This will effectively lower your monthly insurance premium in a big way.
Improve Your Credit
Insurance carriers look at your credit score to help set your monthly insurance premium. To lower it, all you have to do is improve your credit score. Sign up for a free credit monitoring service that will send you updates each month to get started.
These services will make recommendations for ways you can improve your credit. And they will make it easy for you to dispute any incorrect entries on your credit history, and the removal of these entries may instantly boost your credit.
Complete A Defensive Driving Course
Have you ever taken a defensive driving course? Most drivers have not. And those who have done so typically do it as a consequence of a moving violation.
But nothing keeps you from voluntarily taking a defensive driving course. Doing so is important because nearly every insurance carrier in Dallas offers insurance discounts for things like safe driving and the completion of defensive driving courses.
In that sense, the one-time fee of this class can help you save big each and every month on car insurance. And if you have any points on your license, completing this course may remove points and ultimately save you even more money.
Figure Out How Much Coverage You Really Need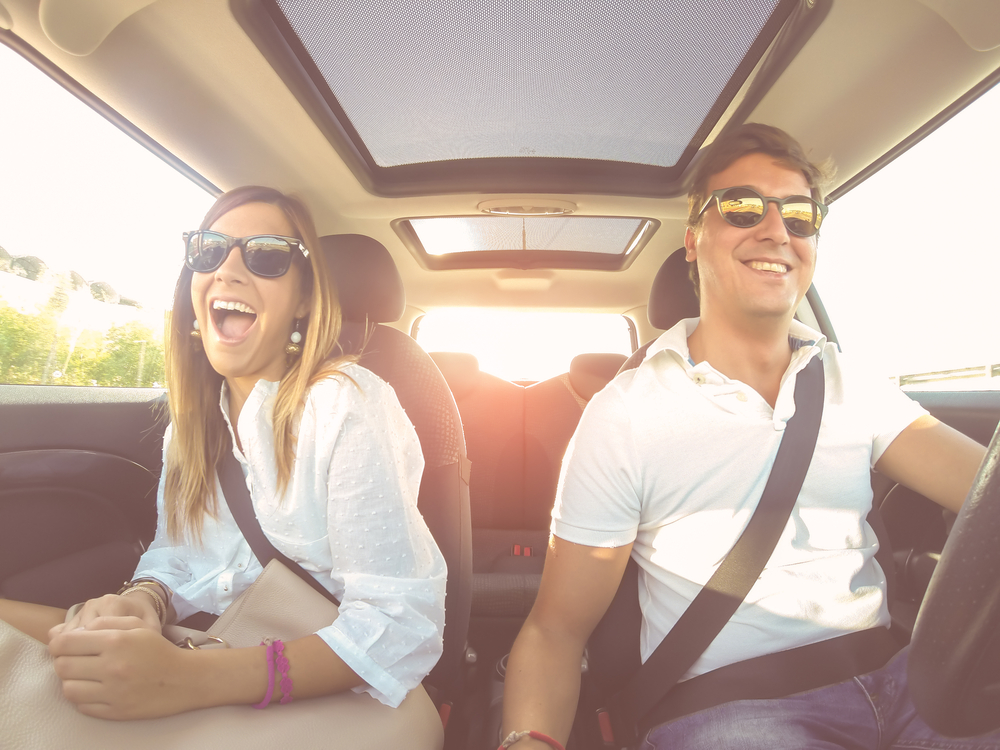 Earlier, we discussed getting a better car insurance premium by having a higher deductible on your policy. Along these lines, another solid suggestion involves dropping any coverage that you don't really need.
For example, we often recommend going beyond liability insurance to protect your vehicle. If you have a newer car, it is certainly worth adding collision coverage and even comprehensive coverage to your policy.
But if you are driving an older vehicle with many miles on it, then that much insurance is really too much. Consider dropping some of the coverage you usually get in order to get a more competitive insurance premium in Dallas.
Install Anti-Theft Devices
When setting car insurance prices, your insurance carrier looks at several different factors. But it all boils down to this: they want to know how risky (and therefore potentially expensive) it will be to insure your vehicle.
Fortunately, you can take a few easy steps to make your insurance less risky. And one of the absolute best things you can do is install anti-theft devices in your car. Such devices make it far more difficult for someone to vandalize or steal your vehicle, effectively making it easier and cheaper to insure you.
Shop For A New Insurance Company
We saved the best advice for last. Simply put, the best way for Dallas drivers to get cheaper car insurance is to shop around for a new insurance company.
Baja Insurance makes it easier than ever to get cheap car insurance in Dallas. You can request a quote online, come into one of our local offices, or give us a call at 800-401-6870.