If you live in Texas, you're likely familiar with the fact that auto insurance is a requirement in the Lone Star State, and that's probably why you're reading this post. Whether you're acquiring car insurance for the first time, you've bought a new vehicle, or you're switching insurance companies, there are a handful of tips you should know about getting car insurance before you simply go with the first quote you get.
Don't make the mistake of paying premiums that are too high or not getting enough coverage. Read on for everything you should know before insuring a new vehicle in Texas.
What to Know Before You Drive Your New Car Off the Lot
Whether you're a veteran driver or a first-time driver, if you buy or lease a new or used car, you'll need to prove that you have insurance before you even put the car in drive. Dealers will verify this with you, but there's nobody there to check whether you have coverage if you purchase from an independent seller. That doesn't mean you don't need it, though. You'll face fines and penalties for not having car insurance for your new vehicle in Texas.
If you already have car insurance, rest assured that your current policy will cover your new car for approximately 20 days, depending on whether it is replacing your current vehicle or an additional vehicle. Regardless of how long your current policy will cover the new car, you'll want to contact your insurance company as soon as possible, so you avoid having a lapse in coverage.
There Are Minimum Requirements for Auto Insurance in Texas
Like most states, Texas requires drivers to have and show proof of insurance and have a minimum amount of liability insurance. Liability insurance pays for costs associated with an accident you are found to be at fault for.
In Texas, you may see minimum liability coverage requirements listed like this: 30/60/25. What that means is:
For bodily injury liability, your policy needs to cover $30,000 per person if you're at fault for an accident. If you go with the minimum requirement, $30,000 is the total amount your insurance company will pay if one is injured.
For bodily injury liability, your policy also needs to be able to cover $60,000 per accident. With the minimum coverage requirement, that is the total amount your insurance company will pay if more than one person is injured in the accident.
For property damage liability, your policy needs to cover $25,000 per accident. That means that if you cause property damage in an auto accident, $25,000 is the maximum amount your insurance must pay.
Keep in mind that 30/60/25 is the minimum you're required to have; however, you can increase this coverage if you pay a higher premium.
While liability coverage is a requirement by the state of Texas, there are other types of insurance that you may be required to have if you finance your car (if you're leasing or taking out an auto loan). Those types of coverage are collision and comprehensive.
Collision insurance helps you pay for the costs of repairing or replacing your car if it is damaged or destroyed because you were involved in a collision with another vehicle. It does not matter who is at fault if you want to file a collision claim, unlike liability claims.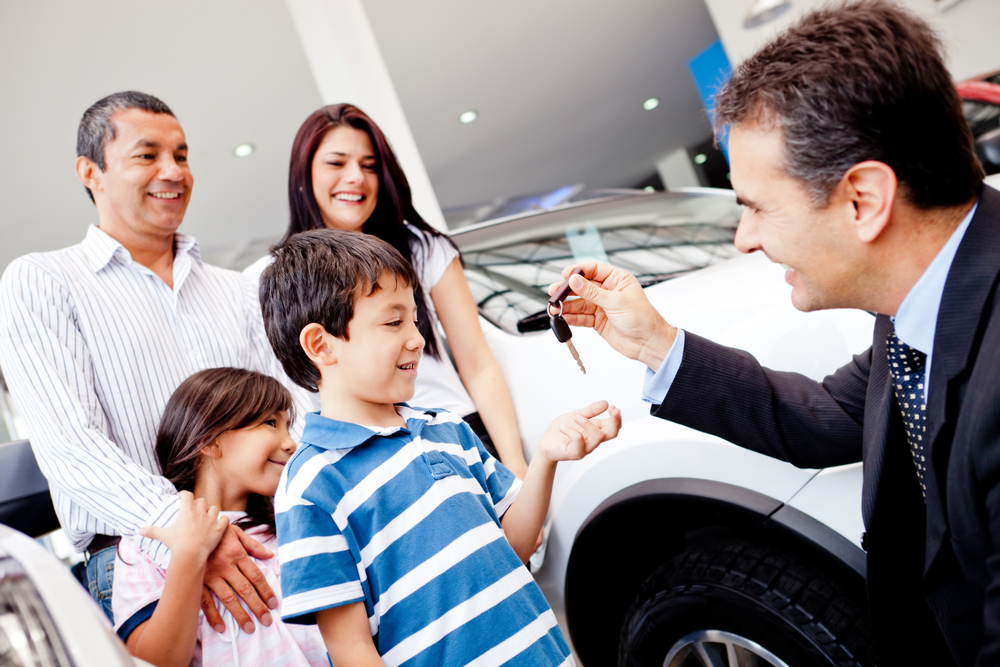 Comprehensive insurance helps pay for costs associated with damage to your car not caused by a collision with another vehicle. For example, if you hit a deer and damages the windshield, you could file a claim for the replacement cost of the windshield or the cost to repair it. It also covers weather-related events and theft.
After you file a claim for liability, collision, comprehensive, or any type of coverage, you'll have to pay a deductible before getting the full insurance payment. The higher the deductible, the lower your premium. For example, if you have a $1,000 deductible, you will have to pay that amount for repairs or replacement out of your pocket before the insurance kicks in. You can choose your own deductible, but your lender may require a specific figure.
There Are Also Optional Types of Insurance Coverage in Texas
When insuring your new vehicle in Texas, you may be asked if you want to purchase extra coverage. Besides liability, collision, and comprehensive, there are other options you can choose to build out your policy and add more protection. These include:
Medical payments coverage. This helps you pay for medical bills of you and any passengers in your car. It also helps pay for medical bills if you are injured while riding in someone else's car.
Personal injury protection. Also called PIP coverage, this offers the same benefit as medical payments coverage and pays for extras like nonmedical costs and any wages lost because you can't work due to the accident. The good thing is that Texas auto insurance policies include PIP coverage. If you don't want it because you want to lower your premium, you must inform your agent or insurance company by submitting a written request.
Uninsured/underinsured motorist coverage. This type of coverage helps pay for expenses you incur because you were hit by a driver who didn't have insurance or didn't have enough coverage to pay for your accident-related bills. It also covers hit and runs. Again, if you don't want it, you have to notify your Texas auto insurance company in writing.
Rental reimbursement coverage – This type of coverage helps you pay for car rentals if your insured vehicle is unusable after an accident or if it is stolen.
Considerations if You Drive to Mexico
With Mexico being so close to Texas, it's common for Texans to drive back and forth between Texas and Mexico. There are some things to keep in mind if you do this, however. For one, American auto insurance policies aren't recognized by the Texas government, so you'll need coverage specific to Mexico. You can, however, purchase an "endorsement" if you plan on taking short trips to the country. Check with your agent to see if they can offer one or at least refer you to a source that can.
There Are Consequences for Not Having Proof of Insurance
As previously mentioned, Texas requires auto insurance. If you're caught without proof of insurance, you face the following penalties in Texas:
For the first offense, a fine of between $175 and $350
For subsequent offenses, penalties of up to $1,000
Having your vehicle impounded, in some instances
The possibility of the need to file a Financial Responsibility Insurance (SR-22) certificate to prove you have insurance for your vehicle in Texas
Possible vehicle registration suspension
Rely on Baja Insurance for All of Your Texas Auto Insurance Needs
Baja Insurance is familiar with Texas auto insurance requirements, and we specialize in helping drivers meet those requirements in the most affordable ways possible. Give us a call or request a quote online to see how we can help.