When buying a car insurance policy in Texas, you may be lost when it comes to prices. How much is car insurance? Are you overpaying for your coverage? There's no easy answer to this question, but you can certainly need to be informed to make the right decision.
The cost of car insurance varies depending on a lot of variables. Being a good driver is obviously important, but there's much more to it than that. By understanding the different variables involved in car insurance costs, you can gain a better idea of what you'll pay for your policy.
What Factors Are Used to Calculate Car Insurance Premiums?
Computing a car insurance quote isn't based on a simple formula. Instead, it's a combination of several factors that can influence whether your premium is higher or lower.
Generally, insurance companies award lower premiums to lower-risk drivers. If you have more risk factors behind the wheel, you'll pay slightly more because you have an increased chance of getting into an accident.
Here are the most common factors used when calculating an insurance premium:
State and ZIP code: Some places are more dangerous to drive in than others. For example, it will cost more for your policy if you live in downtown Dallas compared to a smaller town like Fredericksburg, Texas.
Driving record: If you have previous speeding tickets or accidents on your record, it makes you a riskier driver, so you'll pay more.
Age: Younger and first-time drivers have less experience on the road. Because of this, teens 16 to 19 get in more crashes than any other age group. This makes them more expensive to insure.
Gender: Men are more likely to engage in riskier driving practices on the road, and therefore, are twice as likely to die in a car crash than women. This means they pay more for insurance, at least when they're younger.
Car make and model: Unsurprisingly, it costs more to insure a newer model than an older one. New models generally have more expensive repairs because of their additional technology and features.
Credit scores: Some states limit this practice, but unfortunately, Texas is not one of them. Having a low credit score can increase the cost of your insurance.
How Car Insurance Premiums Can Vary by State
Every state sets limits on minimum car insurance coverage levels. You'll need to have at least these levels to be considered legal where you live.
In Texas, only liability coverage is required. This is broken into two parts: bodily injury and property. The minimum coverage for bodily injury is $30,000 per person, up to a total of $60,000 per accident. You also need at least $25,000 of property damage coverage. You might see this combo designated as 30/60/25 coverage.
With all of that in mind, the average annual cost of full coverage car insurance in Texas is $2,029. If you're just going for the state minimum coverage, you'll pay an average of $670.
Compared to other states, this is on the higher side. Texas is actually the 15th most expensive state when it comes to auto insurance, at least for full coverage. At the highest spot is Michigan, with an average cost of $4,589. And the cheapest state? Maine, which only costs $1,071 on average.
If you're just going for minimum coverage, Texas fares better. It comes in at 19th most expensive. Michigan still has the most expensive spot, but Iowa has the cheapest minimum coverage.
How Other Factors Affect Texas Car Insurance Premiums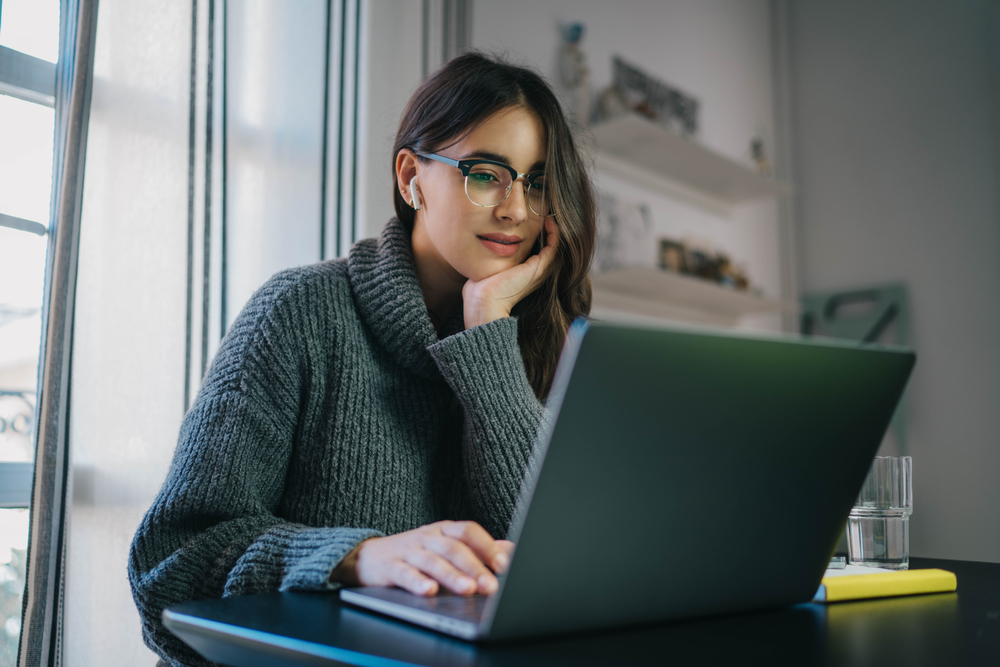 Now we'll talk about how the five other factors – driving record, age, gender, car make and model, and credit score – all affect your car insurance premium.
Driving Record and Car Insurance Premiums
Unfortunately, insurance costs go way up after you have an accident in which you're at fault. Expect to pay around 50% more in your premiums.
As an example, the average national price for full coverage insurance with a clean record is $1,592. After your first accident, that rate skyrockets to $2,439. The minimum coverage jump is just as scary, from $565 to $884.
And don't forget about a DUI. This adds an 87% average increase to premiums. On average, premiums increase to $3,114 and $1,152, respectively.
Age and Car Insurance Premiums
A 16-year-old driver can expect to pay roughly $7,371 annually for a full coverage premium. If they just want minimum coverage, they'll pay an average of $2,770.
Luckily, these costs decrease the older a person gets. They're still quite high at 18 years old – $5,385 and $1,965, respectively – but as soon as a driver turns 25, they drop to $1,989 and $666, respectively. The savings keep building from there until you reach age 65, at which point they start to increase again slightly.
This is because older drivers can face a lot of problems that put them at risk behind the wheel, including decreased eyesight, slower reaction times, and other disabilities. By the time you're 85 years old, a policy with full coverage will cost $2,165, while a minimum coverage policy is $770.
Gender and Car Insurance Premiums
It's unfortunate, but men and women pay different prices for car insurance. At 18 years old, men pay on average $5,727 for car insurance, while women only pay $4,983. However, this flips around 30 years old, when men pay $1,902 and women pay $1,942.
This might tie into marriage and homeownership, which are two additional factors that can contribute to car insurance costs. Car insurance companies are likely to offer lower prices to married people and homeowners because they'll probably take fewer risks on the road.
Car Type and Car Insurance Premiums
When it comes to car insurance and car type, think of it this way – if your car costs a lot, so will your insurance. As an example, a Subaru Outback has an annual average insurance premium of $1,392, compared to a Tesla Model 3 at $2,215.
Reliability, safety ratings, and how often certain models are stolen also play a factor in these rates. That's why a Nissan Altima, a car very similar to the Outback, has a higher insurance premium of $1,781.
Credit Score and Car Insurance Premiums
If you're in good financial health, chances are that will positively affect your car insurance. Those with a poor credit score pay 75% more than those with good credit.
You'll see that reflected in average annual costs. Those with good credit pay $1,592 for full coverage and $565 for minimum coverage, while those with poor credit pay $2,812 and $984.
Save Money on Your Texas Car Insurance With Baja Insurance
No matter your situation, Baja Insurance can offer you affordable car insurance in Texas. We'll help you analyze your factors to provide you with a cheaper premium than you were paying before. Get your free quote today to see how affordable we can be!