It's tricky enough to figure out car insurance in Dallas/Fort Worth when you're driving your own car. But what about driving someone else's car?
The answer can be complicated, especially in Texas, where named driver insurance policies have been banned since 2020. But don't stress! This article walks you through when and how car insurance works when you're driving someone else's car.
Are You Automatically Covered by Someone Else's Car Insurance When You Drive Their Car in Texas? 
If you have permission from the car owner to drive their car, then you're automatically covered by their car insurance in Dallas/Fort Worth or anywhere else in Texas. This is known as a "permissive use" policy.
Texas recognizes two types of permissive use: explicit and implied. Explicit permissive use is either oral or written authorization by the car owner for you to use their car, usually for a specific duration ("Sure, you can use my car for the day.") or task ("Sure, you can use my car to go to the store.").
An example of implied permissive use is if your best friend or significant other gives you their spare car keys or when you hand your keys to a valet to park your car.
Do I Have to Be on the Car Owner's Insurance Policy to Drive Their Car in Dallas/Forth Worth? 
Not in Texas. In many states, car insurance companies offer the option for drivers to add people to their policy so that the additional drivers are guaranteed coverage — this is known as a named driver policy. However, that is not legal in Texas anymore, which means that, in most cases, all you need to do is to get the car owner's permission to be covered by their car insurance in Dallas/Fort Worth.
Can a Car Owner Exclude Me from Their Insurance Policy in Texas? 
It depends. Texas owners occasionally exclude high-risk drivers in their household as a way to save money on car insurance in Dallas/Fort Worth. This is still allowed under the 2020 law, though exclusions can now only apply to specific drivers instead of classes of drivers.
For example, car insurance policies can no longer make a general exclusion for high-risk drivers. But if the car owner knows that you have a poor driving record, then they can have you specifically excluded from their policy if they call their insurance company and ask them to add your name to the exclusion list.
If a car owner excludes you from their policy, then you won't be covered by their insurance while you drive their car, even if you have the owner's permission. If you want to be covered by their insurance, then you can ask them to remove the exclusion. Alternatively, if you don't own a car, consider getting non-owners car insurance, which will always protect you while you're driving someone else's car, whether or not the owner's insurance can cover you.
In the end, it's always better to know you have enough insurance coverage than to drive without any insurance at all.
What Happens When I Get into an Accident While Driving Someone Else's Car in Texas? 
If you're at fault for an accident when driving someone else's car, a liability insurance claim is divided into primary coverage (the car owner's liability insurance) and secondary coverage (your own liability insurance).
Let's look at an example:
Your best friend gives you permission to drive their car while your own car is getting repaired. Both of you have the minimum required liability insurance in Texas, which is:
$30,000 for bodily injury liability (per person)
$60,000 for bodily injury liability (per accident)
$25,000 for property damage liability
While driving your friend's car, you hit an expensive sports car that was parked. Thankfully, no one was injured, but the repair costs are a staggering $30,000. In this case, your friend's liability insurance will act as primary coverage and pay for the first $25,000 in repair costs. Your own liability insurance would then act as secondary coverage to pay for the remaining $5,000.
What about the repair costs for your friend's car? Since you were at fault for the accident, liability insurance won't help here. If your friend has collision insurance, then they can make a claim to cover the repairs (another reason not to drop collision coverage). But they would also be within their legal right to sue you for the damages if you refuse to pay for them.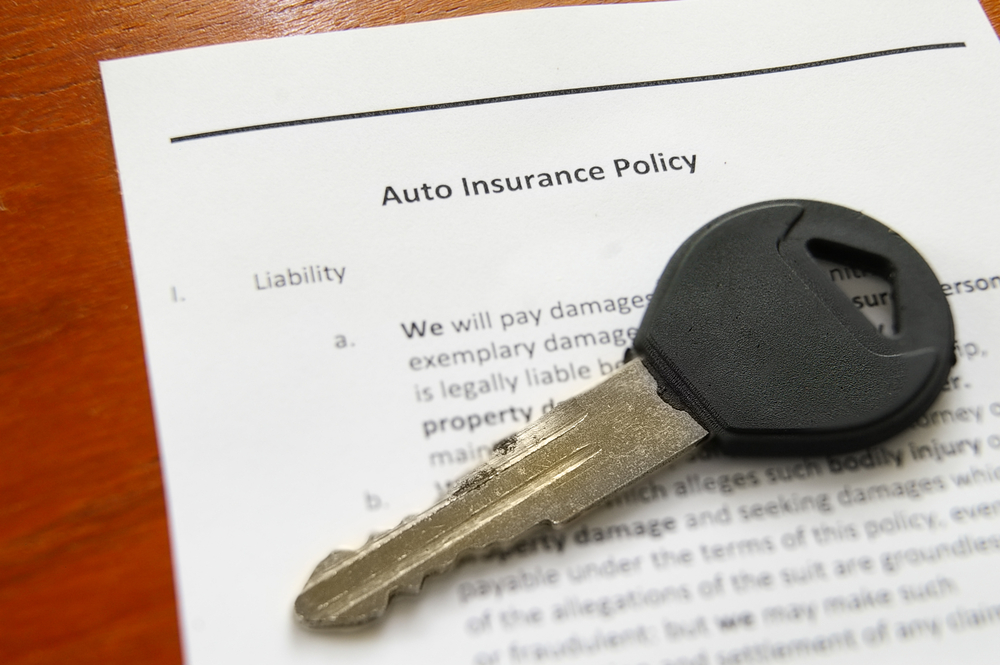 Can You Drive Someone's Car in Texas if You Need SR-22 Insurance? 
It depends. If you're required to have SR-22 insurance, then the rules are different. You can only legally drive someone else's car if you have a non-owner's or owner-operator's SR-22 insurance policy. Note the most common type of SR-22 insurance is an owner's policy, which only covers you when you're driving a car that you own. If you're not sure what kind of SR-22 insurance you have, read your policy or get in touch with your insurance company and let them know that you plan to drive someone else's car.
What Happens When I Drive Someone's Car in Dallas/Fort Worth Without Their Permission? 
It's not a good idea to drive someone's car without their permission. First, you're committing a theft, even if you know the owner well or if you intend to return the car. In fact, if the owner doesn't know who took their car, they might report it as stolen.
Second, the car owner's insurance won't protect you if you're involved in an accident. And if you don't have any liability insurance of your own, you'll run the risk of getting caught driving without insurance if you're pulled over.
In short, if you're not sure whether you have permission to use someone's car, then just ask. It'll save you a lot of money and legal trouble down the line.
How Can I Make Sure I'm Insured When I Drive Someone Else's Car in Texas? 
The best way to know that you're driving someone's car with enough insurance is to have your own policy that meets the Texas minimum liability insurance limits. If you own a car, then your existing liability insurance will cover you if the car owner doesn't have enough insurance. If you don't own a car, then a non-owners insurance policy can provide the same protection.
Find Affordable Auto Insurance in Texas so You Are Always Protected 
Even when you're allowed to borrow someone else's car, there's no guarantee that they have enough insurance. A missed payment can leave you suddenly without coverage. That's why it's important to have your own auto insurance to fall back on, just in case. At Baja Auto Insurance, we help drivers find affordable car insurance in Dallas/Fort Worth. All it takes is a few minutes for a quote for cheap Texas car insurance. Or visit one of our offices in person or give us a call at (800) 401 6870.