If you live in Texas, a car is a must-have. As the second-largest state after Alaska, it can sometimes take you a long time to get from one place to another. Moreover, if you're a senior driver, you may be facing rising insurance rates that become too expensive. Especially if you are on a fixed income.
Fortunately, you don't have to choose between a high insurance premium and giving up on driving. That's why we put together these tips for shopping for auto insurance for seniors in the great state of Texas!
Prepare for Rising Prices
Unfortunately, when you become a senior, your insurance rates will start going back up. While they won't reach the high premiums of your teenage years, you can expect to pay a lot more than you were paying before.
But you don't have to take this price hike lying down. Our guide will help you find a better insurance carrier and discover exciting new ways to drive your monthly premium down.
Shopping for Different Rates
Our guide includes some easy tips to help seniors in Texas drive their auto insurance premiums down. But we wanted to start with the simplest advice: don't be afraid to shop around for better insurance rates.
Many senior drivers have had the same insurance carrier for years. And there are definitely some benefits to relying on the same company in the long term. Unfortunately, relying on the same carrier year after year means you don't realize there may be better carriers out there.
As we like to remind drivers, getting an insurance quote online or over the phone is completely free with most major carriers. Just a few minutes on the computer or your phone can potentially save you hundreds or even thousands of dollars a year on insurance!
Of course, getting a decent base rate from your insurance carrier is only the beginning. Whether you stick with your current carrier or make the switch, it's important to explore different discounts that you may be eligible for.
Additionally, you may want to look into the peace of mind that comes from having a roadside assistance program.
Look Into Special Discounts
If you're a senior driver, you've probably been wondering why your premium is so high for many years. But did you ever imagine you could lower that premium by asking a single question?
All insurance carriers offer special discounts to drivers. The exact discounts are likely to vary from one to the other. This is a good reason to contact your insurance company and ask what discounts are available.
Some carriers may offer discounts for safe driving or customer loyalty that you automatically qualify for. And there may be further discounts available such as installing anti-theft devices in your vehicle.
One of the universal discounts offered by insurance carriers in Texas is a discount to those who complete a safe driving course. This course may comprise multiple classes, but the classes are all relatively cheap, easy to complete, and they'll help you qualify for ongoing savings. And taking such a class may help you avoid needing a medical evaluation process as you get older.
Retirement Can Lower Your Rates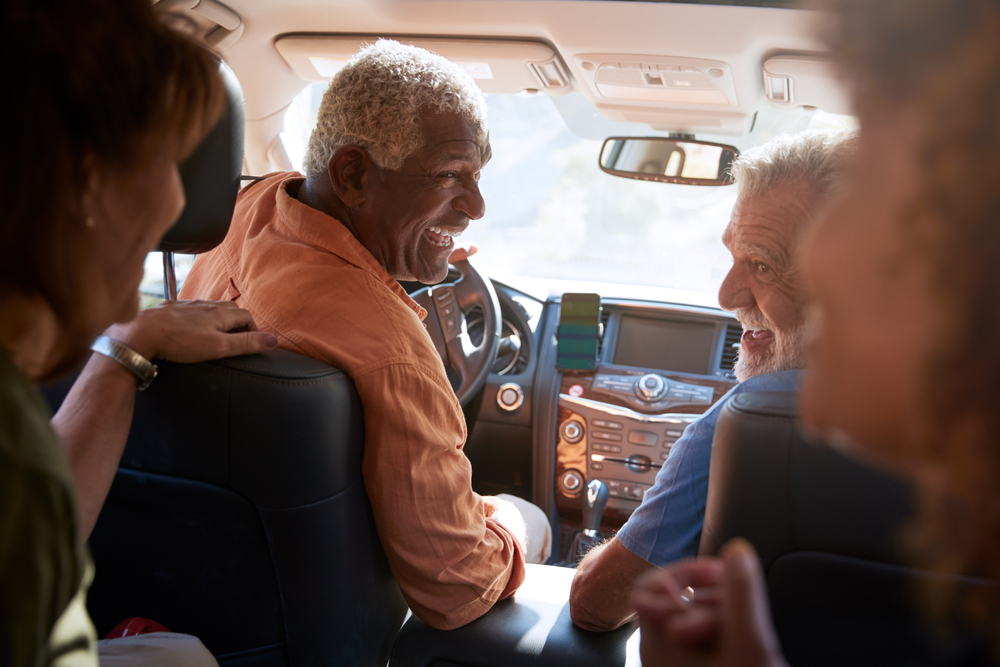 Are you a retired driver? On the one hand, retirement can be frustrating because you live on a fixed income. On the other hand, being retired may be enough to save you money on your car insurance!
For example, try telling your insurance carrier you are retired and see if they can lower your premium. This works for some carriers because they understand you'll be on the road a lot less than someone commuting to and from work five days a week.
In some cases, the insurance carrier may suggest installing a device in your vehicle to measure how many miles you have driven. This helps provide "proof" that you are driving less than average and may qualify you for serious insurance discounts.
Get Rid of Unwanted Coverage
Want a really simple way to lower your insurance premium? It may be as simple as dropping some additional insurance coverage that you no longer need.
But if you live somewhere safer, you may be able to afford to drop that coverage. For instance, you may have taken out comprehensive insurance before as a way to protect your car from theft or vandalism when you lived in a dangerous area. Similarly, if you took out gap insurance when your car was new, you can probably afford to drop it when the car is nearly paid off.
Long story short? Your insurance isn't a single policy so much as a bundle of different kinds of coverage. By dropping the kinds of coverage you no longer want or need, you can receive some serious savings at the end of the month.
Consider Raising Your Deductible
Many drivers get a low deductible when they first begin driving. However, older drivers may benefit from actually raising it! And it's easy to keep that low deductible as a matter of habit.
That is because older, more financially stable drivers may afford to pay more in the event of a potential car accident. And if you are retired or perhaps work from home, you are less likely to get in a car accident because you aren't driving to work.
Ultimately, a higher deductible leads to a lower monthly premium, and the savings start to add up.
Get the Best Auto Insurance for Seniors Today
As they say, you don't mess with Texas. And you don't mess around when it comes to getting the best car insurance!
If you're a senior in Texas looking for solid insurance, you can request a quote online. Or come into one of our local offices and kick your boots up. Or if you're too busy for all that, pick up the phone and give us a call at 800-401-6870.