Just like people all across the U.S., renters in Dallas face challenges when it comes to protecting their financial well-being when the unexpected happens. For what amounts to a nominal amount monthly, renters insurance can be the difference between going into serious debt to recover from a traumatic event and being able to walk away with your bank account in good shape. 
Let's take a look at how this protection can help you if you are a renter in Dallas.
What is Renters Insurance? 
Renters insurance is a type of coverage that protects a renter and their belongings, among other things. It comprises three types of coverage: personal property, liability, and loss of use.
Personal property covers the cost of replacing your insured items in the case of a covered risk, such as theft or damage. In turn, liability coverage covers costs due to guests becoming ill/injured in your rented home or in case of accidental damage to another party's property.
Personal liability defends against claims or lawsuits bought by third parties for covered risks, such as a guest slipping or falling on your property. In this case, your renter's insurance policy will provide compensation for medical bills up to a maximum limit, along with legal support (depending on the policy).
Today, most standard renter policies offer $100,000 in liability coverage, and policyholders can choose higher coverage limits if needed.
Loss of use coverage protects renters if they are displaced due to fire, wind storm, vandalism, or other covered events. Additional living expenses could include storage unit rental and an AirBnB or hotel stay up to a maximum number of days or once your rental is restored to better living conditions.
Lastly, renters can include medical expenses coverage, which covers medical costs for guests injured in your Dallas home.
What Personal Property Does Dallas Renters Insurance Help Cover? 
Renter's insurance helps cover items in the following categories: clothing, furniture, electronics, collectibles, and home/kitchen appliances.
Clothing 
Furniture (e.g., media consoles, chairs, couches) 
Electronics (e.g., televisions, gaming systems, home theater systems) 
Manual and electronic tools 
Home office equipment 
Appliances of all sizes (air fryer, washer, dryer, microwave, iron, refrigerators, etc.) 
Miscellaneous items (silverware, bedding, towels, glassware, cookware) 
Medication, oxygen machines, asthma inhalers, and other personal health items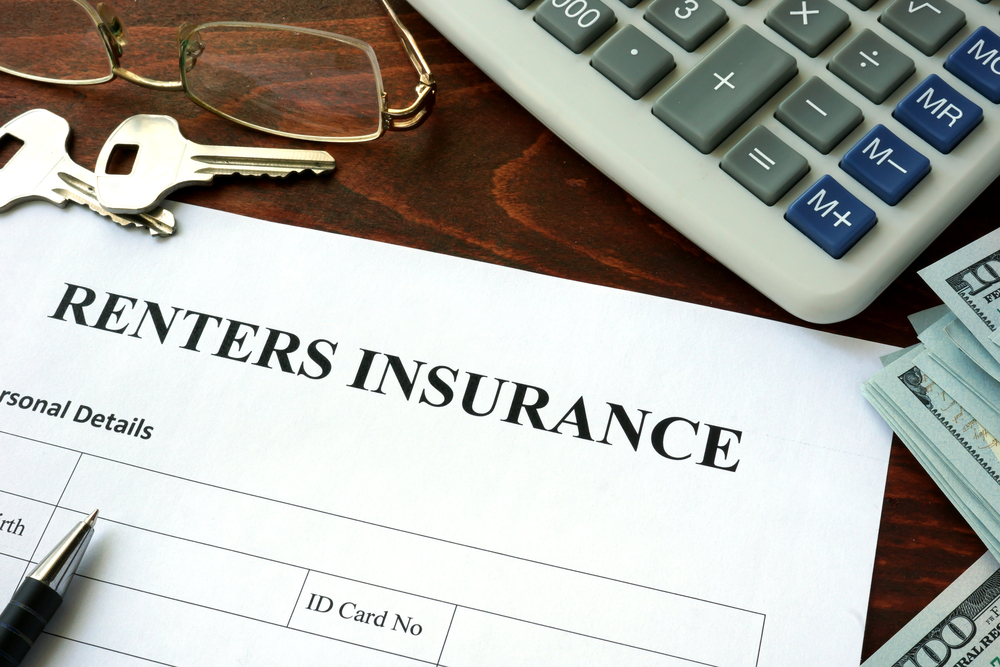 Top 5 Reasons Dallas Residents Need Renter's Insurance 
There are many reasons why Dallas residents will find that acquiring renter's insurance is a smart move.
It's Cheap
According to the Insurance Information Institute, the average annual premium for renters insurance in the United States in 2021 is $174 a year. This translates to $15 to $20 a month. When bundling renters insurance in a multiline policy or installing/confirming the use of apartment-proof devices (e.g., smoke alarms), expect greater potential savings. You can even split the cost of premiums with family members or roommates for even greater savings. Remember that premiums vary depending on location, apartment size, number/value of covered belongings, and additional coverage.
Landlords Provide Inadequate Protection
Often, renters will mistakenly assume that their abode is covered by the landlord's insurance. Usually, landlord insurance covers the building structure and not a renter's personal belongings. In addition, they won't pay for damages either. Thus, we highly recommend a renters insurance policy with personal property and liability coverage.
Too Many Perils to Count
A standard renter's policy covers losses due to 10+ covered risks ("perils"), including some you may not have even considered. This includes riots, civil commotion, volcanic eruptions, windstorms, and damage caused by aircraft and falling objects from the sky.
High Rate of Burglaries
According to the FBI, a new burglary occurs every 15 seconds in the U.S. There were also 307 reported property crimes and 54 burglaries in Dallas County (2019). These stats speak for themselves. It simply makes sense to enroll in a renters policy.
Excellent Coverage Against Unexpected Expenses
With most standard policies covered under a $100,000 limit, your policy is likely to pay out much more than the cost of your premium on a personal liability case.
For example, a slip and fall in your home could result in $90,000 in medical expenses. If you pay $200 per year for a policy with a standard $100,000 liability coverage, any payout will exceed your premiums' cost.
Remember, even a single burglary can put you in a financial crunch, wrecking your finances for years to come.
What is the Difference Between Replacement and Actual Cost Value? 
One decision you'll need to make is whether you want a replacement cost value or actual cash value policy. ACV reimburses you for the cost of your belonging, minus depreciation. So, for example, if your laptop is 5 years old, you'll receive an amount based on what that laptop is worth now. With RCV, you'll receive an amount based on how much it will cost you to buy a new one. Obviously, the cost of an RCV renters policy is greater, but it may be worth it.
Is Dallas Renters Insurance Worth It? 
Yes! Take the four hypothetical scenarios and assigned costs for a slip and fall ($50,000), fire damage ($40,000), water leak ($8,000), and stolen laptop ($4,500) into consideration.
With a $200 annual premium, a standard renters insurance policy will reimburse you well above your premiums. For example, if your yearly cost of renters insurance is $250, and the estimated damages of a covered risk are $30,000, the policy has paid for itself many times over.
Find the Best Deal on Dallas Renters Insurance 
Are you looking for affordable Dallas renters insurance? To get started with a fast and free renters insurance quote, fill out our online form, visit a Baja Insurance office near you, or call (800) 401-6870 to speak with one of our agents, who can help you choose the best renters insurance coverage for you and your family.