Houston has recreational activities galore with incredible parks and water play opportunities to help you beat the heat. Houston has world class entertainment, and museums, and great food!
Parks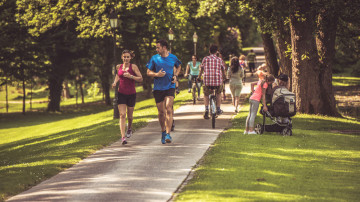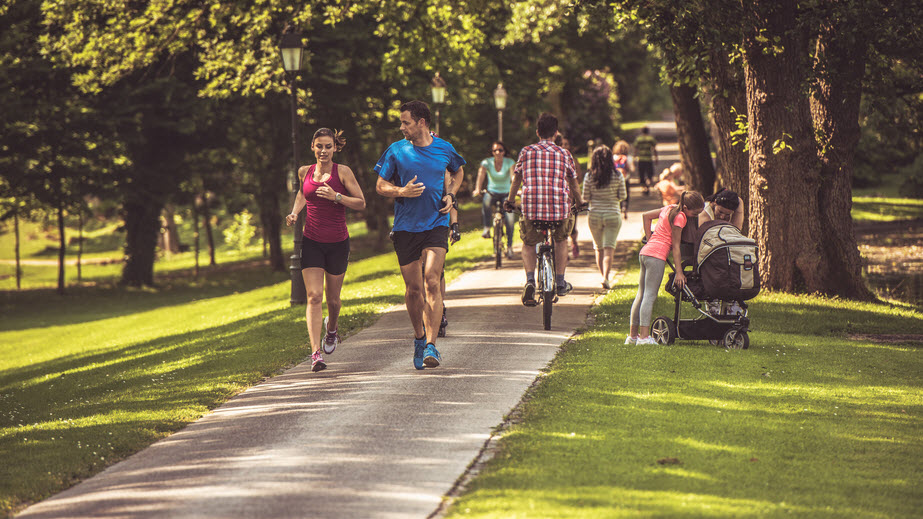 Summer in Houston is hot, so why not cool off at a park? Early mornings and evenings are coolest if you want to get out and exercise, but shady trails and watersports like fishing, stand up paddle boarding, kayaking, or canoeing are enticing any time of day!  Many parks offer splashplay areas that are especially fun for kids, but who doesn't want to be an overgrown kid playing in the "sprinklers" on a hot day?
Buffalo Bayou has a series of parks on both sides of the water and two pedestrian bridges so you can visit either side. The parks start downtown and heads west towards Memorial Park. The Buffalo Bayou parks offer trails for biking and walking, canoe and kayak launch spots, picnicking, public art, performance venues, a skate park, a natural play area for kids, and a dog park (which is currently closed for repairs).
Discovery Green  downtown has free outdoor exercise classes on Tuesday, Wednesday, and Thursday evenings from 6:30 to 7:30 pm. You can pick from Zumba, Circus Arts, and Hip Hop Dance.  Discovery Green has kayak and stand up paddleboard rentals at Kinderlake. The park also has two restaurants. The Lake House has a family friendly menu and you can eat indoors or out on the deck. The Grove is upscale and has a beautiful view of the downtown skyline. On Wednesday evenings you can celebrate Sundown at the Grove with beer tasting and food pairings from 5:00 to 8:30 pm until August 31st. Every third Saturday of the month Discovery Park hosts Flea by Night outdoor market from 6:00 to 10:00 pm.  The market features vintage, quirky, and recycled creations, and you can also sample delicious fare from a variety of food trucks that await nearby!
Hermann Park downtown is beautiful and has an incredible variety of things to explore. There are trails, train rides, pedal boat rentals on McGovern Lake, the Houston Zoo, and the Japanese Garden to name just a few of the many points of interest in the park.
Miller Outdoor Theater at Hermann Park has free outdoor performances.  From the end of July through the beginning of August you can enjoy two Shakespeare plays. You can watch the comedy Much Ado About Nothing or the history play Henry V. You do need to pick up your tickets in advance on the day of the performance between 10:30 am and 1:00 pm, as seating is first come, first served. In August there are a variety of music performances as well, so check out the events calendar!
Pools and Beaches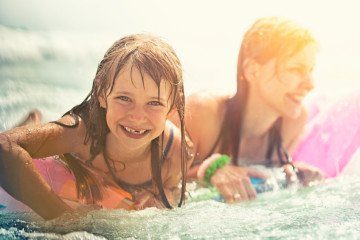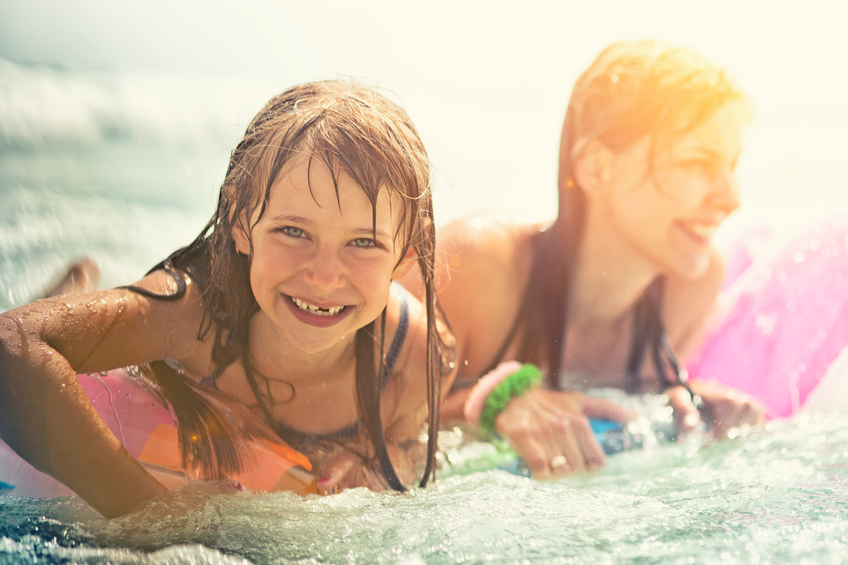 Houston has neighborhood pools all over the city. For an especially fun experience with several water slides and a kiddy pool, you'll want to visit Strawberry Pool in the suburb of Pasadena.  The Little Cedar Bayou Wave Pool in La Porte and Baytown's Aquatic Parks: Pirates Bay and Calypso Cove are more fun places to have a blast in the water a short drive from Houston.  You can make a day of it with all of the other amenities at these parks too!  There are several privately owned water parks in the Houston area. There's Wet 'n' Wild SplashTown in Spring, Wake Nation in Rosharon, and Schlitterbahn in Galveston if you want even more thrills! For the serious athlete-in-training there's 288 Lake.
If you want to enjoy gulf breezes and swim, the closest spot is Sylvan Beach Park in La Porte.  It has a sandy beach, a fishing pier, a playground, tennis courts, and a skatepark. There's also a free boat tour Wednesday through Sunday offered by the Port of Houston Authority.  You need to make reservations at least 24 hours in advance. You can book online or by calling 713-670-2416.
Galveston Island has beaches, campgrounds, and entertainment.  East Beach is the closest to Houston at only 45 minutes drive.  In the city of Galveston Seawall Urban Park has ten miles of public beach and paved sidewalk along Seawall Boulevard with access to restaurants and hotels. Stewart Beach is also in the city of Galveston and has lots of amenities such as:  lifeguards, concessions, chair and umbrella rentals, restrooms, and showers.  All of these beaches have rules and parking fees so it's a good idea to check out the website before you go.  Galveston Island State Park is a wonderful place to experience the natural beauty of the gulf coast. You can visit for the day, camp out, or even rent a cabin. If you have a Texas State Parks Pass there is no entrance fee, otherwise it is $5.00 per adult and children under 12 are free.
Surfside Beach is a longer drive than Galveston Island, but is well worth the trip for the beautiful scenery. There are miles of beautiful beaches to play on, observe birdlife, or fish from. Options for overnight stays range from camping to cabins to hotels.
Planning to drive to any of these attractions from out of town? Make sure you're set with affordable auto insurance. Get a free auto insurance quote online or call Baja Auto Insurance at 800-339-4913 today!
Entertainment and Culture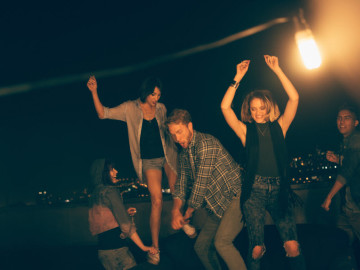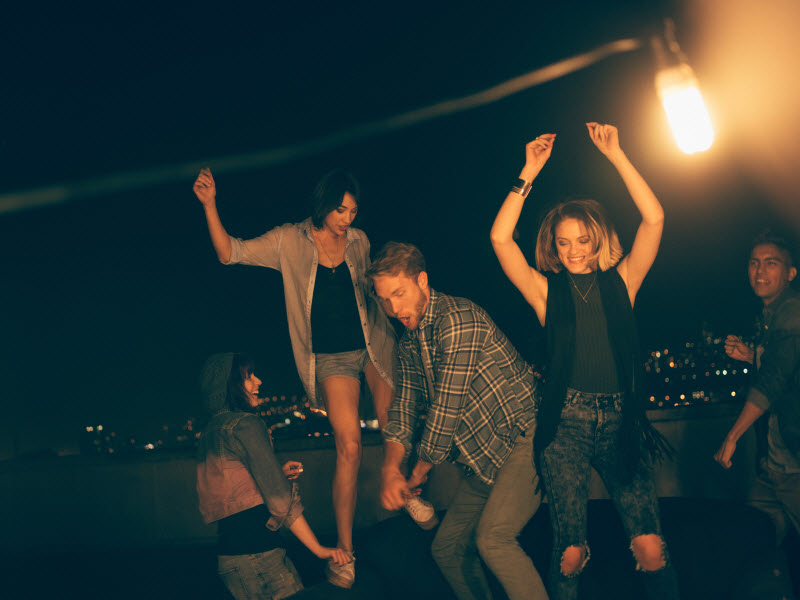 If you want to cool off by Galveston Bay without getting sand between your toes, Kemah is twenty miles from downtown. Kemah has  boardwalk rides, shops, restaurants, and lodging. On summer evenings they've got live music on Tribute Band Tuesdays and Rock the Dock Thursdays. They have Fireworks Fridays at 9:30 pm and Salsa Sundays with more live music on the weekends. If you've got kids go on Kid Krazy Mondays for the discounts!
Visiting one of Houston's museums is another option, and seven museums in the downtown core have free admission on Thursdays. If you've got kids be sure not to miss the Children's Museum! The Houston Zoo offers a $4.00 discount after 4pm daily, and on Fridays through  August 5th the zoo is open until 8:30 for Cool Nights . Each Friday has a different theme so check the schedule.  The 150th anniversary of the Buffalo Soldiers is being commemorated July 28-30th at the Buffalo Soldiers National Museum too. The Russian Culture Center has exhibits and classes, and is hosting a Christmas in July gift bazaar of handmade Russian crafts until August 15th.  You might have fun trying Argentine tango classes on Thursday evenings.
On Saturday, July 30th 90.1 KPFT is hosting the Watermelon Dance and Summer Social  at the Last Concert Cafe Mexican Restaurant. The watermelon and the music starts at noon on the outdoor patio and lasts until 2:00 am.  The entry fee is $20.00 per person or $30.00 for two.  Plus, the Last Concert Cafe has live music just about every night so check their event schedule! The Houston International Jazz Festival is coming up Saturday 6th at the Ballroom at the Warehouse Live. Tickets start at $25.00 and help raise money for music education.  Jazz Education Inc. also offers Live at Lunch on the second Friday of each month at Bagby Park in midtown from 12:00-1:00 pm.
In addition this summer you can see the Broadway musical Wicked at the Hobby Center, which runs until August 14th. At the Houston Space Center be sure not to miss the Mythbusters: Explosive Exhibition which runs until September 5th.  To wind up the summer the Caribbean International Festival at Amity Park is on Saturday, August 30th.  Experience the  delicious flavors and  delightful music of Caribbean culture from morning to night for $5.00 (children under ten are free!)
Restaurants and Farmer's Markets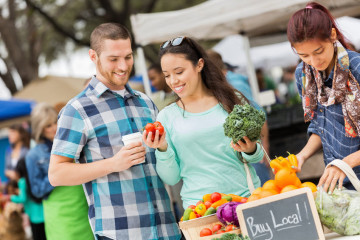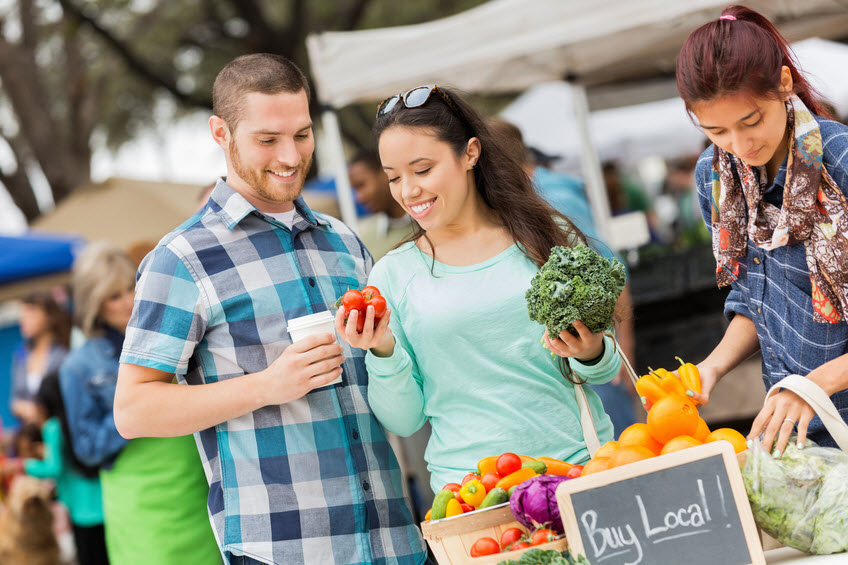 At this time of the year, it's pleasant to eat outdoors and lots of restaurants in Houston feature patios and courtyards. You can enjoy a relaxing meal in the shade or enjoy hanging out in the cooler evening air as you savor your drinks and dinner.  While  Montrose Boulevard has cornered the market on the best variety of global cuisines it offers in one city neighborhood, don't miss out on other great  Houston neighborhoods when you're looking for a new place to eat!
With over 900 food trucks in Houston there are even more great food adventures you can have while out and about – day or night.  You might bump into one around the nightclub districts, or by the University of Houston, or by a farmer's market.  Two of the most popular are Bernie's Burger Bus and the Waffle Bus. Whether you've worked up an appetite strolling the streets or dancing your tail off, you can refuel without a reservation!
If you love fresh produce and street fairs, a farmer's market is another great local outing this summer. Check out the Rice University Farmer's Market on Tuesdays from 3:30 to 6:30 pm.  There's also Urban Harvest's Eastside Farmer's Market on Saturday mornings from 8:00 am to noon and Sundays from 11:00 am to 3:00 pm with free parking available across the street! There are also more farmer's markets near Houston. Take a ride out to Pearland, Spring, Tomball, Woodlands, or Springbranch on their market days.
Whatever adventures you enjoy in Houston this summer, make sure your car, truck, or motorcycle adequately protected with auto or motorcycle insurance.  Contact us at Baja Auto Insurance for a free insurance quote or a review of your policy from one of our knowledgeable and friendly agents.