Pickup trucks do a lot of heavy lifting and are a vital source of daily transportation. If you own a truck, you're no stranger to helping others haul some great finds from a yard sale or saving big on the costs of transporting large items. Since trucks serve various needs, it's crucial to find the right kind of truck that can fit your lifestyle. Before you pick a ride, consider your budget, typical driving habits and the type of Texas auto insurance it requires, and what you'll be hauling regularly. These factors will enable you to pick a vehicle that is strong and efficient enough for your needs.
Before you buy any vehicle, the amount of money you can spend is the most influential factor. Your pickup truck's monthly payment should fit within your budget, factoring in the amount it takes to get adequate coverage with Texas car insurance. Keep in mind that brand new high-value pickup trucks will be more costly to insure than a used truck. On the other hand, vehicles with higher safety ratings tend to offer lower rates. This is why doing your research based on price point and safety ratings is vital to finding the right pickup truck for you.
It's also important to consider other factors such as the vehicle's estimated lifetime value, the cost to repair it, and the cost of any accessories you might want to add, such as anti-theft devices. Information about any vehicle should be available on the internet. Kelley Blue Book's auto repair pricing guide is an excellent place to start to determine the average range of maintenance and repair costs for a vehicle you have in mind.
Although pickup trucks are not known for their excellent mileage, some models out there are more fuel-efficient than others. The downside to that is higher fuel-efficiency can often be a trade-off for lower horsepower. If you need a truck that can haul heavy items, it's a given that you should figure a lower gas mileage into the equation, which includes higher gas costs.
If you tend to do casual, occasional hauling for friends or your own DIY hobbies, then a moderately-powered, fuel-efficient truck may work for you. Overall, be sure to balance your needs for both hauling power and affordable mileage in your final choice.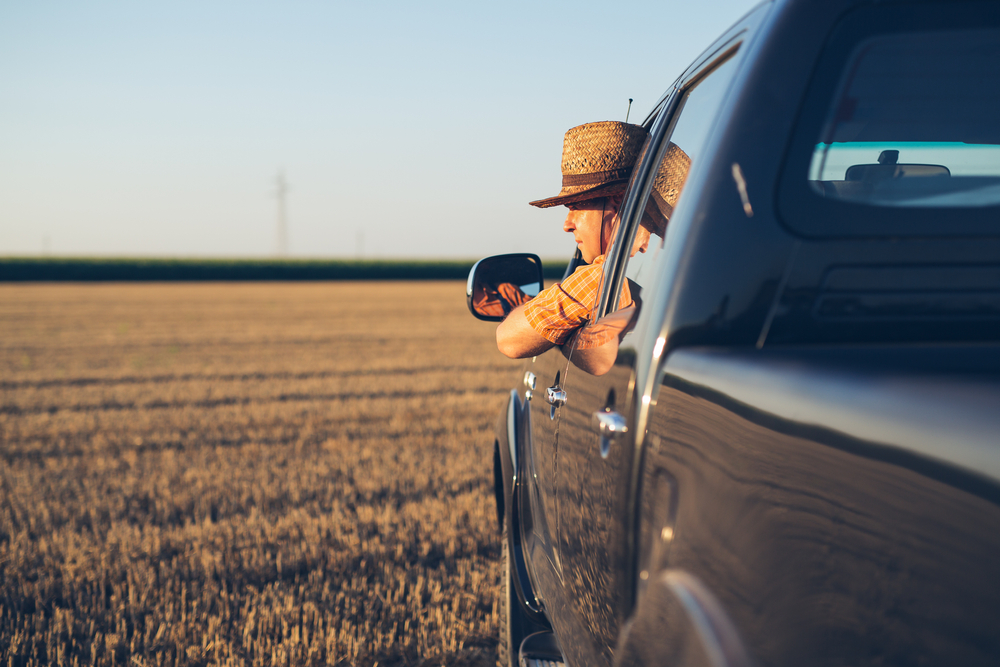 When purchasing any type of equipment or vehicle, you must do your research so you can get the most bang for your buck. A vehicle's lifetime value calculates the overall cost per year to operate based on its initial cost. For instance, if you buy a car for $5,000 but it only runs for two years, then it costs about $2,500 per year to own the vehicle. On the other hand, if it lasts for five years, then it only costs $1,000 a year to own. Naturally, a higher valued or better-rated car is more likely to last longer. But if it's known for problems or breaks down a lot, repair costs can add up and eat into its lifetime value.
The average lifespan of a truck is 10-15 years. This data comes from countless models of trucks and how long they lasted. While some trucks might have a shorter or longer estimated average, it's a safe bet only to expect your vehicle to last only up to 15 years if you buy it brand new. If you purchase a used truck, you must figure in its age, how much the previous owner used it, its mileage, with a truck's average lifespan. For instance, a car that is three years old can have between seven to 12 years left if you keep it in peak maintenance. This average amount of expected time left should be figured into its ultimate lifetime value so you can make an educated decision on its purchase price.
Whether you need your truck for day-to-day driving or if you need to obtain a commercial license, the type of auto insurance Texas residents need will differ. To find out what type is right for you, contact an insurance agent today who can help you decide what plan will work best. If you're using your pickup truck for a small business, it's important to get it covered with the right type of plan to prevent unexpected bills in case of an accident.
Whether you're a DIY homeowner, contractor, landscaper, or any other type of person that needs to haul items, insurance will help protect you against many incidentals. Make sure your truck insurance plan has elements such as:
Liability insurance: This part of your plan includes property and bodily injury to others if you're at fault. It's a vital part of your plan that protects you against unexpected bills involving the fallout of an accident.
Physical damage: This part includes comprehensive and collision coverage which protects your vehicle from the costs of colliding with another object or if the vehicle is stolen. Installing an anti-theft device in your pickup truck can get you a discount on this part of your insurance plan.
Uninsured /underinsured motorist insurance: Though it's illegal to drive without insurance in most states, a whopping 13% of motorists drive without insurance in the United States. This part of your plan provides coverage when you get into an accident with an uninsured or underinsured motorist. This is crucial to have for any vehicle that you regularly drive, especially a pickup truck that you use for business.
To get the specific type of coverage you need, let your agent know if you have a special kind of trailer attached to your truck, such as a horse trailer, utility trailer or gooseneck trailer. You should include these items in your plan so they're also protected if anything happens to them.
Once you find the right pickup truck for you, it's important to get it insured before you drive it off the lot. Contact a Baja insurance agent to receive many competitive quotes from the best carriers in the area. This ensures the best deal and maximum protection that fits your budget and needs.