Switching to an inexpensive auto insurance coverage plan from Baja Auto Insurance can save you a lot of money, and around the holidays, having a little extra money in your pocket can mean a lot — especially when it comes time to exchange gifts. Picking out the perfect gift can be difficult, and this holiday season, we want to make it a little easier for you to shop for the car lover in your life. From stocking stuffers to lavishly expensive gifts, here are a few ideas to get you started.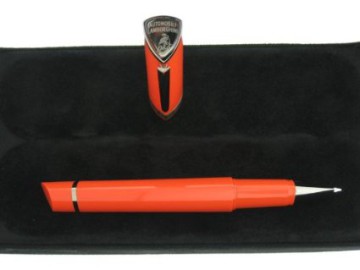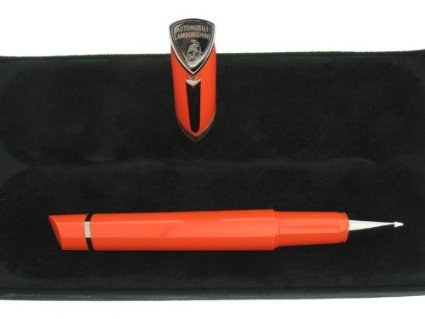 Lamborghini Aventador Rollerball Pen
Listed at $850, this definitely isn't the cheapest option on our list, but you never know what kind of bargain you might be able to get on this incredible limited edition pen. Made by Omas to embody the very essence of Lamborghini, this is the ultimate gift for supercar fanatics.
Gear Shifter Cufflinks
Available in a few different styles at a few different price points, there's no better way to accent a suit than with cufflinks adorned with the outline of a 5-speed gear shift. Perfect for anyone who wants to make wearing a suit more fun, and a particularly good stocking stuffer.
Jerry Can Hipflask
Nothing keeps you warm during the holidays like a flask of your favorite spirits, and for just $20, you can have Fancy's Jerry Can Flask. Made from stainless steel with a 6 fl oz capacity, this is another perfect stocking stuffer.
Rover V8 Engine Coffee Table
If you're accustomed to working on cars, this might be a great DIY project for the holidays, but if you're just looking for a great gift, there are several companies out there making and selling coffee tables made of converted engine blocks. Functional, durable, and eye-catching!
Have your heart set on that coffee table but need a little extra dough? Find out how much you could be saving with a Baja Auto Insurance car insurance coverage plan!
Scuderia Ferrari Headphones
Everyone needs a solid pair of headphones, and if the car lover in your life is still using the earbuds that came with their phone, these Ferrari headphones will blow their mind. With massive bass and clear mids, these Logic3 R200 headphones are perfect for everything from relaxation to films to the studio.
Mercedes-Benz Winter Aviator Trapper Hat
With the holidays come frigid temperatures and howling winds for many, so keep your favorite car enthusiast warm with this stylish, high-quality winter aviator from Mercedes-Benz. At just $40, this is a slice of luxury that anyone can afford.
Have anything to add? Keep this list going in the comments section below and add your own suggestions!
We at Baja Auto Insurance wish all of our customers and readers a happy holiday season, and don't forget about our cheap car insurance, free quotes, and great service. Stop by a local office, give us a call, or visit us online today for more information about how you can save money in minutes by switching to a low-cost coverage plan from Baja Auto Insurance.