Your Texas car insurance policy protects you and other people on the road from unexpected costs from property and bodily damage. Comprehensive plans can also include valuable roadside assistance and towing. When you're in a pinch, this type of assurance gives you peace of mind.
Each premium offered by an insurance company is unique and based on factors like a person's age, location, vehicle type, cost of potential repairs, driving record, and the car's likelihood of theft. To get the best rates, motorists can seek discounts on their Texas auto insurance plans. These are six of the most common car insurance discounts that help drivers save money.
1. The Good Driver Discount
Long-time customers with good driving records are assets to any auto insurance company in Texas. Take advantage of your good driver's status and contact your agent about any car insurance discounts or rewards that apply to your plan. This is especially important to seek if you have just been on insurance for a few years and have been paying high standard insurance rates due to being a young driver. After proving yourself with years of safe driving, you can make a case for lower rates.
2. Part-Time Driver Discount
If you don't drive a vehicle often or drive a car that isn't in your name, you can reduce your rates by establishing yourself as a part-time or low-mileage driver. Check with your insurance company if they offer discounts to people who drive less than the average number of miles per year. Carpooling also applies to this discount, so be sure to name everything you do to reduce your active driving miles.
3. Bundled Insurance Packages
If you buy insurance from a company that offers many types of plans, you can get a bundled discount when you buy two or more insurance products. This principle can also apply to insuring multiple vehicles by the same provider. For instance, you can potentially get a discount by getting Texas renters insurance and auto insurance from the same company. Some providers can even bundle homeowners insurance with car insurance and offer a low, competitive premium.
4. Anti-Theft Features Discount
Since vehicle theft is one of the incidents covered by many insurance plans, any car with extra anti-theft measures installed can qualify for a discount. Ask your provider what types of deals they offer to reward drivers that reduce their car's risk of theft. Each company has its specific requirements for anti-theft devices, but they generally fall under three categories:
Active or passive car alarms
GPS trackers to locate your car if it's stolen
A disabling device that prevents the thief from driving your vehicle without the key
Knowing where your car is and that it has safety measures to make it harder to steal, an insurance company can cover your vehicle with higher confidence. This means lower rates associated with the lower risk.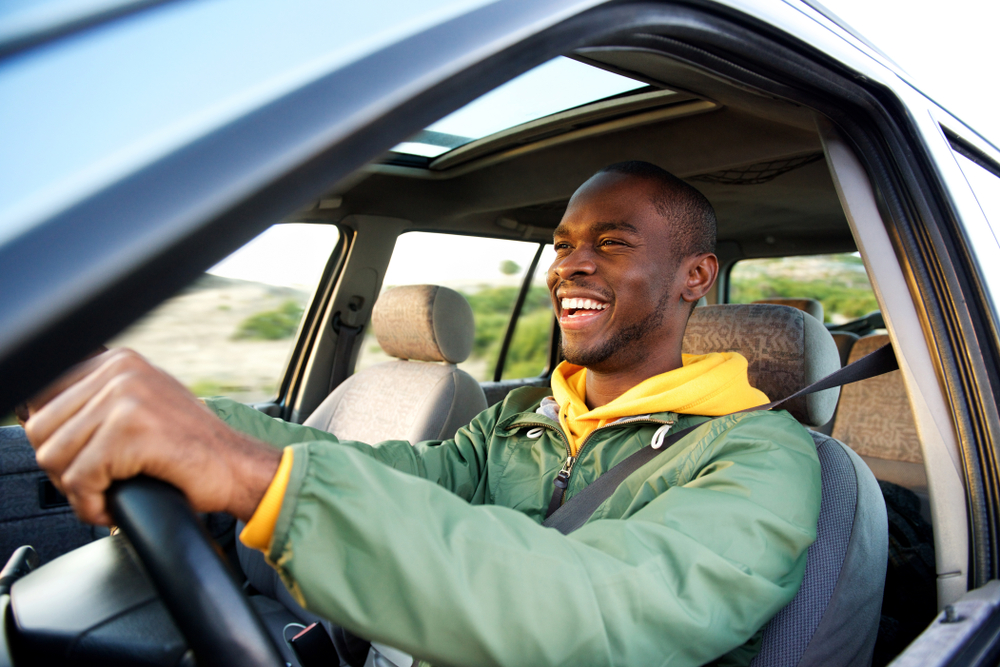 5. Tweak Rates on Older Cars
If you're driving an older car, its maximum value isn't as high as a newer vehicle. When you're insuring a low-value car, there is no need to protect it with higher liability rates. For instance, if your used car is only worth $4,000, there is no use paying top dollar for its comprehensive coverage when you will only be able to be reimbursed for its estimated market value.
While retaining protection for bodily or property damage, you can confidently reduce the coverage for your older vehicle's replacement or repairs. It's also possible to raise the deductible for your older vehicle, especially if it is a car that you may just replace instead of repair if it gets into a collision.
6. Set Lower Deductibles
If you have some savings set aside for a rainy day, you can get away with higher deductibles. This amount is what you pay before your policy kicks in. Higher deductibles mean that you will be responsible for more repair costs, but you pay less per month in exchange. By raising your deductible a few hundred dollars, you can reduce the rate of your comprehensive or collision coverage by up to 30%, while obtaining a $1,000 deductible can reduce rates up to 40%.
Though this option has some risk involved, it can work to your benefit if you have money set aside for repairs or a new, used car in case there is an accident. If you opt to split your premium into monthly payments, you may be paying more compared to the 6-month payoff option.
Other Ways to Save
If you don't necessarily qualify for any of these car insurance discounts, rest assured that there are other ways for your rates to go down.
The vehicle matters: Choosing a safe, moderately priced vehicle will present you with better rates compared to driving an expensive, "risky" car like a sports car or high-end vehicle. The higher the car's value, the riskier it is to cover because of its higher replacement cost. Typically, a safe used car like a moderately priced sedan from a middle-of-the-road car manufacturer can help lower your rates.
Let time work its magic: Your risk level naturally goes down with age. Insurance companies use unique criteria to determine quotes based on risk, but across the board, it is known that teen drivers and drivers in their early to mid-20s statistically get into more accidents than older adults. So, as time goes on, you can count on lower rates if you continually drive safely.
Drive safely to smooth out any imperfect history: If you recently got off SR-22 insurance and are dealing with higher-than-normal standard insurance rates due to the loss of your good driver discount, don't worry. By continuing to drive safely without any incidents, any traffic misdemeanors can be taken off your record. When this happens, you will be able to speak to your agent about reinstating these good driver discounts.
And finally, shop around. No two insurance providers will offer the same quote for you. When you work with a Baja Insurance agent, you can save yourself hours of cold calls to find car insurance discounts. At Baja Insurance, we can plug in your information and present you with a list of competitive quotes from all the best insurance providers in your area.