Is your family planning to journey through parts of vast Texas for the end-of-year holidays? If so, you definitely won't be alone. That's why you need to first take a few minutes to review your car insurance plan and make sure it includes a roadside assistance benefit. Or add it if you aren't covered.
Here's why.
Roadside assistance is a simple, affordable, and yet critical add-on benefit. It assures you and your loved ones of the availability of 24/7 'round-the-clock emergency coverage when you need it most, such as when you're stranded at the side of a road or in a strange parking lot hours from home.
Just call a toll-free phone number and get roadside help in the form of easy repairs, a battery charge, a few gallons of gas, a tire change or tow truck-whatever you need to get the help you need when you need it.
But why now? Why do you need to investigate the advantages of roadside assistance just before the holidays?
We're glad you asked.
Texas Roads Will be Congested (Again) This Year 
Last year, 3.9 million Texans were expected to hit the roads for Thanksgiving. Even more are predicted to be out there this year, as we move farther and farther away from the worst of the pandemic.
More traffic means more accidents. Even fender benders can leave vehicles disabled at the side of the road. Then what? How difficult will it be to find the help you need-a tow truck, mechanic, or even a police officer-during these busy times?
That's why you need to travel with the assurance of roadside assistance. It can literally be at the tip of the fingers. A couple of clicks away on your smartphone.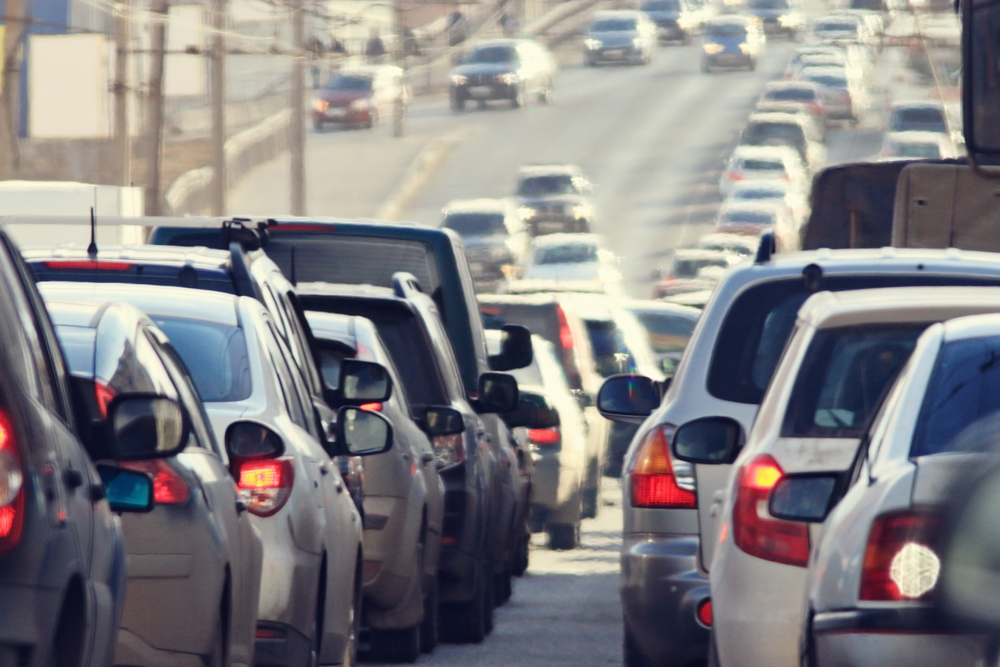 You Wouldn't Want to Miss Thanksgiving Dinner 
Sometimes unexpected absences just can't be helped. But if there's any way of making your commitments, it's worth the effort-especially during a once-a-year holiday occasion.
A dependable roadside assistance benefit will guarantee the help you need, as soon as possible after you place the call. Dispatchers and drivers are on duty every day, every night, all weekend long, and on all holidays. Every holiday. You can always be assured that your dispatcher will pick up the phone and proceed with the sense of urgency you need to get your holiday plans back in gear. That's part of the package.
Let's say you lock yourself out of the car after your family stops for breakfast on Thanksgiving Day or Christmas Eve. How and where will you randomly find a locksmith who keeps holiday hours and is ready to go out the door as soon as you call?
But that's what you get with roadside assistance. Help is truly on the way in the form of, in this case, a locksmith who will get crackin' to put you back into your ride and on the road to your holiday destination.
Accidents Happen Overnight, on Weekends, During Holidays… 
Put another way, mishaps happen when mishaps happen. Not according to some preordained timeline. If you had a 9 to 5 weekday access phone number, it probably wouldn't do you any good. Even if your accident conveniently happened during those workday hours, you'd probably have other sources of help then and might not even need or appreciate the benefit.
The level of customer service and responsiveness your family will get with roadside assistance is always important, but it's more valuable than ever when you're traveling to meet your holiday obligations. It's this "24/7 and holidays" feature you're likely to appreciate the most when you and your loved ones journey forth to begin your holiday adventures.
Roadside Assistance is Very Affordable 
Roadside assistance typically costs between $38-$90 per year. That's basically $7 per month on the upper end. Is $7 per month too much to pay for peace of mind? Many of the services offered with roadside assistance won't cost you a penny after you place the call for help. Details vary depending on providers, but you can get the first several miles of towing for free. Generally, no bill for a battery charge, tire change, or related on-the-road services.
Roadside assistance benefits will simply be another benefit added on to your car insurance premiums. This added feature will, in many or most cases, cover the full charge for a roadside assistance call.
Chances are, you're going to rack up enough expenses for your holiday travels. There's the high price of gasoline, room costs if you stay over, meals at restaurants, and other often unexpected charges. What you don't need is yet another high bill for services rendered.
Enjoy your holidays. Don't worry about being stranded on the side of some Texas road. Roadside assistance is on the way with your phone call.
How Do I Get Roadside Assistance? 
It's incredibly easy. First, check out your car insurance policy and make sure you don't already have that coverage benefit. If you do, be sure to add the 24/7 phone number to your smartphone's address book.
If you don't already have this coverage, just contact your auto insurance agent and say that you'd like to discuss adding it to your policy.
If you use an independent agent for your cheap car insurance, they can shop around to multiple major carriers so that you get the best possible coverage at the most competitive rates.
But there's an even simpler way to get this important coverage…
Contact Your Independent Baja Auto Insurance Agent for Low-Cost Roadside Assistance Today 
At Baja Insurance, it's our job to provide Texas drivers and their loved ones with the best in car insurance and other coverage lines at the most affordable rates. Just call Baja Auto Insurance at (800) 401-6870 or get a fast and free quote online. You can also find a convenient Texas office location for a face-to-face visit with an agent.