You prepared for months to pass your driving test. You studied the laws in your state and spent hours behind the wheel practicing with an instructor, family member, or friend. Now it finally happened, you passed the test and are a licensed driver! But even with all of that preparation, you find you are still nervous about going out on your own and driving for the first time.
You may be relieved to know that it is common to be fearful of driving when you get your license. The following information can help you understand how to stay calm driving for the first time.
Is it Normal to be Scared to Drive for the First Time?
The fear of driving for the first time is more common than you may think. In fact, according to a 2018 study conducted by the home security website YourLocalSecurity.com, the fear of driving, or vehophobia, is the number one fear for individuals from the states of New Jersey, New York, North Carolina, and Ohio.
Luckily, there are some easy ways to learn how to overcome the fear of driving.
How Should You Drive for the First Time?
Some tips you should consider before you get behind the wheel include:
Pick a familiar location to start. Driving on the highway for the first time can be significantly more nerve-wracking than driving on the quieter and familiar roads around your neighborhood.
Drive with someone that makes you comfortable. Before you head out on your own, it is probably best to drive with someone you know who will be patient with you as you gain experience. If you do not have your full driver's license yet, your state may limit who can be in the car with a permit driver. For example, in Texas, if you are a driver with a learner's permit, who is at least 18 years old, you cannot drive a car unless there is another driver with you. The passenger must be at least 21 years old, have a valid Texas driver's license, and have at least one year of driving experience.
Maintain the speed limit and a safe distance from other vehicles. To avoid an accident while driving for the first time, be sure to avoid riding too close to other cars or going over the speed limit. High speeds and tailgating could end up becoming an accident for an inexperienced driver.
Drive in good weather conditions. Even the most experienced driver knows dark, rainy, or snowy days can be challenging compared to a clear day. Don't test yourself too much for your first time on the road.
How Do You Get Used to Driving Alone?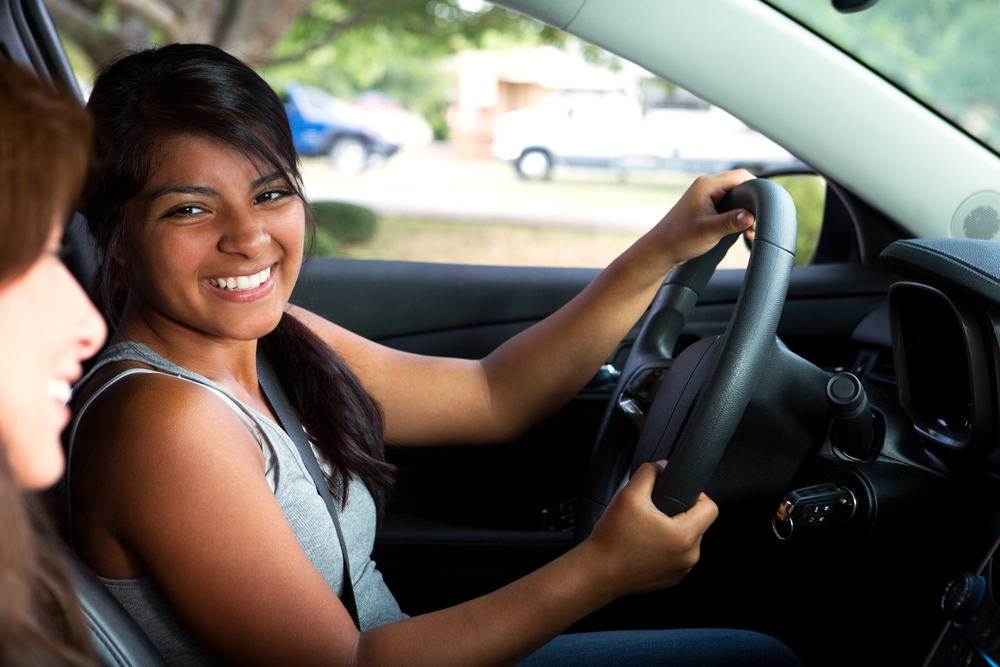 Once you need to start going out on your own, consider these tips on overcoming the fear of driving solo:
Avoid distractions. Your phone, the music, or a bunch of friends in the car can all become distractions, making it harder for you to focus on the task at hand: driving safely! Try to eliminate these factors as you are getting used to driving on your own.
Confidence is key. A lot of practice will make driving easier, and having confidence behind the wheel will alleviate some of your fear of driving alone.
Know when to see your doctor. If your fear of driving starts to become unmanageable and disrupts your quality of life. In that case, you may want to seek a psychologist, psychiatrist, or physician. Driving anxiety medication or counseling could help you overcome your phobia.
Becoming an experienced driver takes time, but you will never improve your skills until you begin to test yourself. You will likely find that driving will become more comfortable and natural the more you do it. Extra practice never hurts, and neither does a quality insurance plan from Baja Insurance.
Get the peace of mind you need with car insurance coverage from Baja Insurance. Start your free Texas auto insurance quote online, over the phone, or at one of our offices near you.