Everyone that drives in Dallas knows that car insurance is a necessity. In fact, the minimum car insurance required to drive in Dallas is liability insurance that covers $30,000 per person and $60,000 per accident in bodily injury liability. This pays for the medical expenses of injured parties if you cause a crash. In addition, at least $25,000 per accident for property damage liability is mandated.
Average Cost of Car Insurance
The minimum coverage costs about $42 per month on average, whereas full coverage can cost about $152. Many drivers carry more insurance than the minimum, and that can get expensive.
Let us look at 6 ways that a Dallas driver can lower their car insurance premium.
1. Increase Your Deductible to Lower Costs in Dallas
The deductible is the amount that a driver pays out of pocket before the insurer begins paying for a claim. When you are at-fault in an accident in Dallas, you need to pay the deductible, and your insurance company pays the remainder up to your policy limits. You can choose your deductible amount, but most choose $500 or $1,000. In this case, if you cause a wreck or make any other claim against your policy, the first $500 or $1,000 comes out of your pocket.
If you're a safe driver and don't think you'll cause a crash, it may be a good idea to raise your deductible to $1,000. The higher you raise your deductible, the more discount is applied to your premium. By raising it to $1,000, you could save up to 40% on the monthly premium that you pay. Every insurance carrier has different discounts, so check with your agent to get the details. 
Keep in mind that if something does happen, you'll need to be able to come up with that amount prior to any claim payout.
2. Maintain a Clean Driving Record
It makes sense that more driving violations will result in a high-risk driver profile and a higher insurance premium. If you're the kind of driver that runs red lights, gets speeding tickets, and has frequent accidents, there's a better chance that you will have a claim. Insurance is a business that relies on probabilities to determine the cost of a policy.
If you can maintain a safe driving record for a significant period of time, then your premiums will reflect that good record. Take the time to examine your driving habits. There's no need to speed on the way to work in Dallas or Fort Worth. Simply leave the house a few minutes earlier, and you won't need to speed. Try stopping at yellow lights instead of racing through. The money you will save will more than make up for the time that you think you're saving.
3. Shop Around and Compare Dallas Car Insurance Costs
One thing is certain about car insurance: A cheaper policy is always available. What is most important is to find the policy that is best for you. There are many carriers to choose from in the Dallas area. There's no downside to shopping around for a better deal. It won't cause your insurance rates to increase, and you may be able to save money. Switching carriers is a tried and true method for lowering your cost.
4. Consider Paying Your Insurance Annually
While paying for your insurance on a monthly basis can make it more budget-friendly, paying it once or twice per year can save you a significant amount of money. You will need to fork over a larger payment at a time, but in the long run, you'll get a discount because it cuts administrative costs for your insurer, as well as letting them know you'll be a customer for at least that long.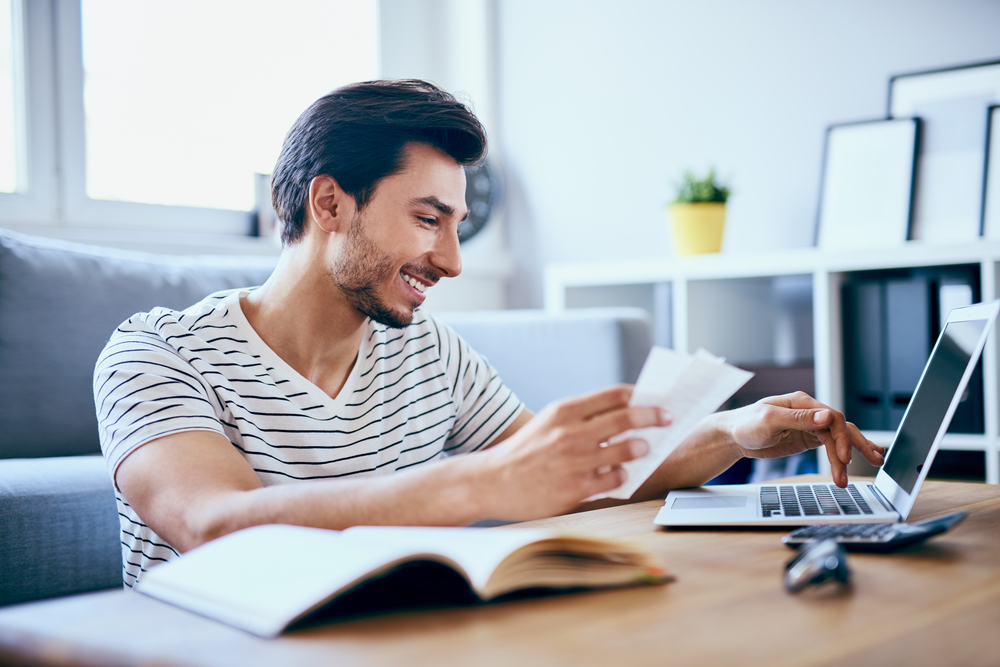 5. Ask Your Dallas Insurer about Car Insurance Discounts
These friendly little deductions are ways your insurer helps you lower your premium. Most carriers offer a large variety of discounts that appeal to a wide variety of customers. There's always something for everyone. For example, are you a new customer? There's a new customer discount for that. Are you a returning customer? There's a customer loyalty discount for that, too!
Work from home? Check out the lower mileage discount. How about giving your home insurance business to the same company handling your auto? There's a hefty discount for bundling insurance policies. You (and your younger drivers) can take a defensive driving course and qualify for a discount. These are just a few, but others include:
Good student (maintain a B GPA or higher)
Military (current, former)
Anti-theft devices (install one on your car)
Senior or mature driver
There's plenty more ways to get a discount, so be sure and ask your agent. Also, check in whenever your life circumstances change – you may qualify for another discount!
6. Improve Your Credit Score and Improve Your Rates
Some states still allow insurers to use your credit score as a factor when determining your premium and Texas is one of them. Insurance companies cite studies that show people with bad credit tend to get themselves into more accidents (file more claims). In these states, improving your credit score can help you save on insurance. Some states prohibit the use of credit scores, others restrict how this information can be used and others are moving towards putting restrictions on using credit scores to influence your premium.
Meanwhile, there are many ways to clean up your credit. Paying off high-interest rate credit cards and making sure you never miss a payment are two ways to start.
You can also close any unused credit cards that are just sitting out there. A good way to improve your credit score is to open a credit account and use it but pay it down to zero two times per year. This shows the credit company and credit reporting company that you're responsible when using your credit. You would be surprised at how this will build your credit score.
Talk to your bank or financial institution to find out what they can do to help you. If you are having trouble meeting your obligations, you may be able to get an easier payment plan.
Find Affordable Car Insurance Premiums in Dallas Every Day
At Baja Auto Insurance, we specialize in keeping Texas drivers safe as they explore the Lone Star State and beyond. To get started, you can simply request a free car insurance quote online or come into one of our local offices and chat with us. You can also pick up the phone and give us a call at 800-401-6870. We look forward to hearing from you!